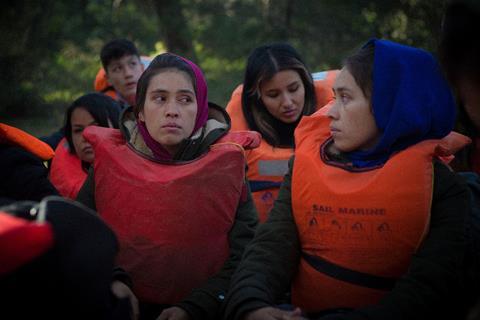 International Film Festival Rotterdam (IFFR) will host in-person screenings of Mijke de Jong's docudrama Along The Way on its closing weekend, with cinemas in the Netherlands set to reopen from today, January 26.
Along The Way was announced as the opening film on December 15, before being removed from that slot due to rights issues when the festival was moved online a week later due to Covid restrictions in the Netherlands.
The world premiere of the film will play in cinemas in Rotterdam, Groningen and Amsterdam on the festival's closing weekend on Saturday 5 and Sunday 6 of February, with exact dates of screenings still to be confirmed. The festival will host a press screening, followed by a Q&A with de Jong and festival director Vanja Kaludjercic, on Friday February 4.
As it stands it will have the only in-person screenings of the event, with the festival unable to return to a full physical event at short notice despite the Dutch government allowing the reopening of cinemas from today. The rest of the festival programme will run online, from January 26 to February 6.
"We announced Along The Way as our opening film on December 15, but had to make the difficult decision to move IFFR 2022 online in response to the uncertainty and concerns regarding Covid-19," said Kaludjercic. "It is sadly impossible for us to shift back to a physical event on such short notice. However, now cinemas are allowed open again, we are committed to supporting Mijke de Jong's poignant and timely film by presenting the world premiere on the big screen as part of the IFFR 2022 programme."
de Jong will attend the Rotterdam screening, with tickets available in the coming days. September Film will distribute the film in the Netherlands later in 2022.
The festival will open with the online world premiere of Amanda Kramer's Please Baby Please at 20.00 CET (19.00 GMT) this evening, followed by a Q&A with Kramer and lead actress Andrea Riseborough.