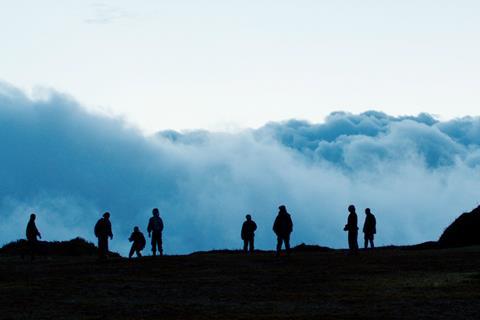 Adventurous young Dutch distribution outfit Gusto is adding to its slate and has snapped up rights to Alejandro Landes' Colombian jungle thriller Monos, fresh from its Sundance and Berlinale screenings.
Amsterdam-based Lemming Film was the Dutch partner on the film, which was presented at Rotterdam's pitching market, Cinemart, in 2016.
Gusto, formed in Amsterdam by Hein van Joolen and Katrien Remijn just over a year ago, acquired Monos from the producers and the acquisition complements several other new IFFR or Berlinale titles on the company's slate.
Gusto is on board fast-rising Dutch-Bosnian auteur Ena Sendijarevic's Take Me Somewhere Nice, which Heretic Outreach is selling at the EFM. The road movie and coming-of-age drama centres on Alma, a young woman who returns to Bosnia from the Netherlands to visit her sick father.
Gusto will also handle the Dutch release of Esther Rots' latest feature, Retrospekt, a film featuring scenes from the life of Mette (Circé Lethem), a domestic abuse counsellor. It has music from Dan Geesin, who worked on the recording of the soundtrack in collaboration with Harry Waters, son of Pink Floyd's Roger Waters. The film goes out in 20 Dutch cinemas later this month.
The company will also distribute Viktor van der Valk's debut feature Nocturne, which premiered in IFFR's Bright Futures section and was also produced by Lemming.
Gusto is "filling the gap", releasing Dutch art house films which more mainstream distributors tend to ignore. The company aims to release 10 to 15 titles a year, and has already achieved notable success in connecting with younger Dutch cinemagoers. It tends to handle local titles but has distributed some international films as well, among them Ideal Home starring Paul Rudd and Steve Coogan.