Venice Days winners also include As I Open My Eyes, Lolo and Arianna.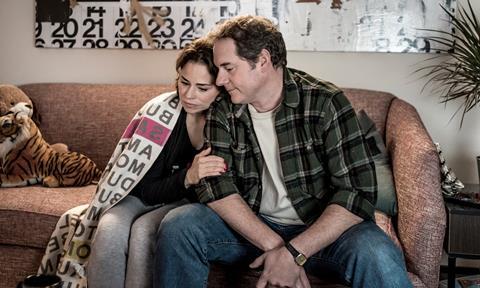 Venice Days, the independently run strand of Venice Film Festival, has revealed its winners for 2015, with Michael Rowe's Early Winter taking the top prize, the Venice Days Award, which comes with a $22,500 (€20,000) prize.
Early Winter, an Australian-Canadian co-production, stars Paul Doucet and Suzanne Clément as a couple in the throes of martrimonial disharmony.
Others winners announced in Venice today include Leyla Bouzid's As I Open My Eyes (A Peine J'Ouvre Les Yeux), which won the Best European Film award, selected by a jury of European exhibitors, and will now go on to receive promotional support from Europa Cinemas and an EU financial incentive for network cinemas to include it in programming. The film also won the BNL people's choice award.
The FEDORA prizes, selected by a jury of European film critics headed by Dubravka Lakic, was awarded Best Film to Pengfei's Underground Fragrance, Best Young Director went to Ruchika Oberoi for his feature debut Island City, and Best Young Actress to Ondina Quadri for her role in Arianna.
The Laguna Sud jury awarded Best Film to Julie Delpy's Lolo and Best Italian Discovery to Carlo Lavagna's Arianna.