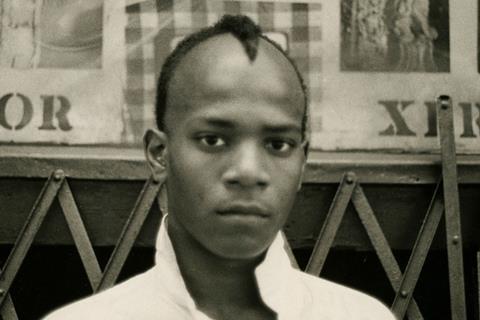 The East End Film Festival (EEFF) has announced the programme for its 17th edition, which runs from April 11-29, moving back to its traditional spring slot.
Opening the London-based Festival is the UK premiere of Boom For Real: The Late Teenage Years Of Jean-Michel Basquiat, a documentary about the pre-fame years of the enigmatic artist in New York. The gala opening will take place at Dalston's Rio Cinema, with a Q&A with director Sara Driver and Studio 54 after party to follow.
Amongst the titles in competition for the best film award is I Am Another You, which sees filmmaker Wang Nanfu explore intentional homelessness with a drifter in America.
Venice Film Festival Critics' Week premiere Team Hurricane, in which teenage girls bond over shared experiences of loneliness and anorexia, is also screening, as is Isabel Prahl's Different Kinds Of Rain, exploring the phenomenon of 'hikikomori'. All three films have their UK premiere at the Festival.
Other events include a discussion on nationalism via film called 'What Is England?', and an EEFF spotlight screening of Deborah Haywood's Pin Cushion about a mother and daughter's struggle to settle in a new town, starring Lily Newmark and Joanna Scanlan.
The festival will close with a weekend of outdoor events at Old Spitalfields Market, including a free programme of New Queer Visions Shorts and screenings of Call Me By Your Name and The Wizard Of Oz.
EEFF has hired a new programming team for 2018, comprising writer and film producer Kaleem Aftab, programmer Jonathan Ali and BBC Films development executive Rowan Woods. They will be led by festival director Alison Poltock and festival team Dimitris Boutourelis-Grammatikopoulos and Will Swinburne.
The full festival programme is available at eastendfilmfestival.com.