The BBC has pulled three-part drama Ordeal By Innocence from its schedules following two sexual assault allegations lodged against star Ed Westwick.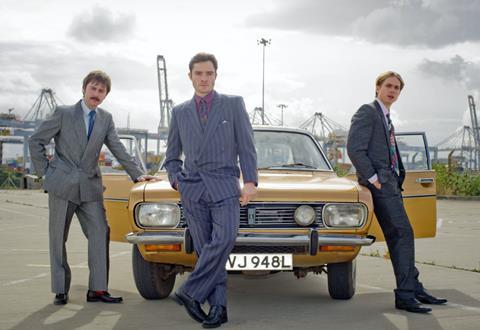 Although the corporation had yet to confirm an air date, previous Agatha Christie adaptations have aired on Boxing Day.
Two actors have come forward with allegations against Westwick, who is best known for playing Chuck Bass on CW drama Gossip Girl.
In a Facebook post published on Tuesday (November 7), US actor Kristina Cohen claimed that she had been sexually assaulted by Westwick three years ago in Los Angeles.
On Wednesday (November 8), actor Aurelie Wynn posted a separate Facebook post alleging that Westwick had raped her at his home.
The BBC said in a statement that "these are serious allegations which Ed Westwick has strenuously denied."
The corporation said it is "not making any judgement" against the actor, who also stars in BBC2 comedy White Gold, but "until these matters are resolved, we will not include Ordeal By Innocence in the schedules."
The BBC added that Westwick has "paused" from filming the second series of Fudge Park's BBC2 comedy White Gold "while he deals with these allegations."
Responding to Cohen's allegations on Tuesday, Westwick posted a statement on Twitter saying he "does not know this woman."
"I have never forced myself in any manner, on any woman. I certainly have never committed rape," he wrote.
Following the second rape claim, which he also denied, he said it was "disheartening and sad that as a result of two unverified and provably untrue social media claim, there are some in this environment who could ever conclude I have had anything to do with such vile and horrific conduct."
The star-studded Ordeal By Innocence is part of an extensive production deal between BBC1 and Agatha Christie Limited around seven Christie adaptations.
Previous productions include three-part And Then There Were None and two-parter The Witness For The Prosecution.
This story first appeared on Screen's sister publication Broadcast.