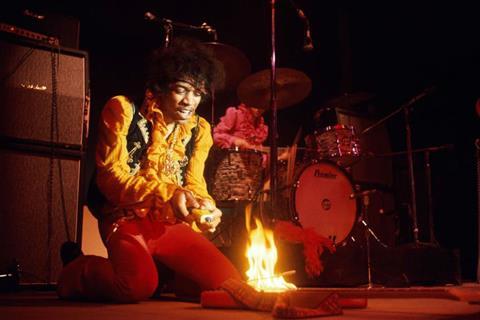 The retrospective programme for the 2018 Edinburgh International Film Festival (June 20-July 1) has been announced.
Titled 'Time of the Signs: Chasing the American Zeitgeist', the section is inspired by current affairs in Trump-era America and will focus on US cinema from the 1980s.
It will be comprised of three strands. Firstly 'American Woman: Female Directors in American Cinema' will screen work by female directors from 1980-1990 including Amy Heckerling's Fast Times At Ridgemont High, Lizzie Borden's Working Girls and Kathryn Bigelow's western horror Near Dark. It will also show a series of Oscar-winning and nominated short films by women.
'American Exposé: The Media in Mainstream American Cinema 1975-1990' will reflect contemporary issues using films from that period, including features such as Sidney Lumet's Network, Hal Ashby's Being There and Martin Scorsese's The King Of Comedy.
The third strand 'The American Nightmare: Horror in Mainstream American Cinema 1980-1985' will present influential horror titles, such as Wes Craven's Nightmare On Elm Street. Day Of The Dead will also screen in tribute to the late George A. Romero.
There will also be a live screening of Monterey Pop, DA Pennebaker's concert film of the 1967 Monterey Pop Festival where artists included Simon & Garfunkel, Jefferson Airplane, The Who, Otis Redding, Jimi Hendrix and The Mamas & The Papas. The performance will include full festival lighting and sound.
Commenting on this year's theme, festival senior programmer Niall Fulton said: "In light of recent events on the other side of the Atlantic, Time of the Signs is designed to reflect important cultural issues in America today through the cinema of the country's past."
The main programme for 2018 will be announced by EIFF artistic director Mark Adams on May 23.