Berlinale title follows three gay teenagers as they come out in US Bible Belt.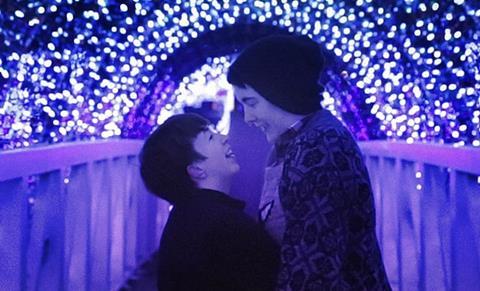 Paris-based documentary specialist Wide House has taken on sales of Danish Jannick Splidsboel's coming-of-age study, Misfits, ahead of its world premiere in the Panorama section of the Berlinale (Feb 5-15).
The documentary follows three teenagers growing up in the US Bible Belt as they attempt to come out and remain part of communities that traditionally condemn homosexuality.
It is produced by Sara Stockmann at Sonntag Pictures, whose credits include Janus Metz's Cannes Critics' Week Grand Prize winner Armadillo.
Splidsboel was previously at the Berlinale with his 2009 work How Are You.
Other Berlinale titles on Wide House's EFM slate Atsushi Funahashi's Nuclear Nation II, which will receive its world premiere in the Forum strand.
The documentary is a sequel to Funahashi's Nuclear Nation, which screened at the 2012 Berlinale, about the residents of a small town who were forced to leave their homes in the wake of the Fukushima disaster and were re-housed in an abandoned school 250km away. The new film continues to document their fate.
The company is also handlingFinding Gaston, about Peruvian celebrity chef Gastón Acurio Jaramillo, which will receive its German premiere in the Culinary Section,
The film has already achieved several sales, notably to Japan (StyleJam Inc.) and the US (Film Movement), Australia and New Zealand (Curious Films) and Norway (Storytelling).
Wide will also world premiere Norwegian director Svenheim Drivenes' Maiko: Dancing Child, about a top dancer at crossroads in her life, which will screen in the market.