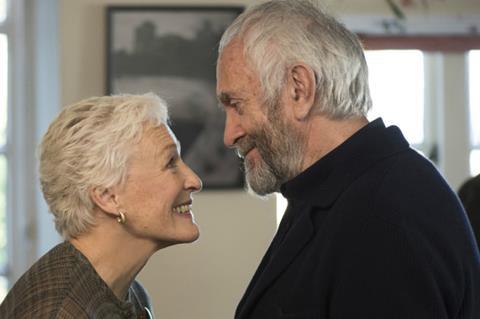 European Film Promotion (EFP) is backing 44 projects from 31 sales companies at this year's Toronto International Film Festival (TIFF).
The projects, from 22 European countries, will receive €183,600 in funding to put towards the promotional campaigns of films.
These include TIFF premieres such as Glenn Close drama The Wife, which is a gala presentation, and Ellen Page-starring thriller The Cured, which is a special presentation.
Companies receiving the support include Beta Cinema, Memento, Stray Dogs, and the UK's WestEnd Films, Embankment Film Sales and Film Constellation.
Ten of the companies involved are receiving film sales slate funding from EFP, which covers strategies across TIFF, the Asian Film Market in Busan, and AFM in LA in November.
See the full list of companies and projects below.
Supported films and companies:
Arri Media World Sales: Directions
Bac Films Distribution: Let The Corpses Tan, The Cured
Beta Cinema Gmbh: What Will People Say, Soldiers Story from Ferentari, The Garden
Celluloid Dreams: Ravens
Embankment Films: The Wife
Film Constellation: Life and Nothing More
Film Factory Entertainment, S.L: Veronica
Films Boutique: Western, Insyriated
Films Distribution: Razzia, Mademoiselle Paradis
Global Screen Gmbh: Beyond Words
INDIE SALES: The Price of Success
Les Films Du Losange: Makala
Levelk Aps: Miami
Memento Films International: The Nothing Factory, ¾
MK2: A Season in France
Mpm Film: Occidental
New Europe Film Sales: Under The Tree
Picture Tree International: The Journey
Pluto Film Distribution Network Gmbh: Disappearance
Pyramide International: Number One, Rainbow
Stray Dogs: Gutland
The Match Factory Gmbh: Looking For Oum Kulthum, Foxtrot
Trustnordisk Aps: You Disappear
Westend Films: Sergio & Sergei
Wide: Miracle
Be For Films: Blue My Mind
Slate funding support for Toronto/AFM/Asian Film Market:
Dogwoof: Lots of Kids, A Monkey And A Castle
Westend Films: Grace Jones: Bloodlight And Bami
Alpha Violet: Nina
Celluloid Dreams: Custody
M-Appeal World Sales Ug: The Swan
New Europe Film Sales: Winter Brothers
Stray Dogs: Good Luck
Urban Distribution International: Oblivion Verses
Wide: Euthanizer