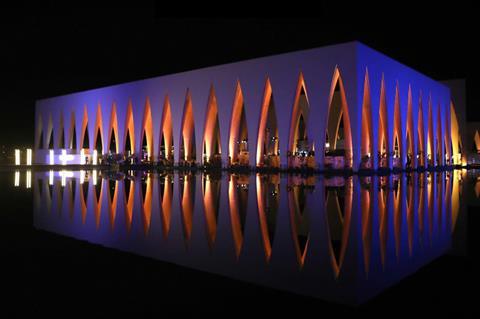 Egypt's El Gouna Film Festival has cancelled this year's edition and will examine the future of the event ahead of a planned return in 2023.
The sixth edition of the festival had been due to take place from October 13-22 in the resort town on the shores of the Red Sea, under long-time director Intishal Al Tamimi.
However, in a surprise announcement, the festival stated that "in view of current global challenges, and with the consequent need to develop an integrated strategy that will live up to the growing expectations of the festival as a leading platform for film, art and culture, the decision was made to postpone the festival."
It follows the events of the fifth edition, which was perceived by many to be the most successful to date but was also beset by a series of mishaps and controversies. These included a fire in the red-carpet precinct on the eve of the opening, the deportation of Palestinian filmmaker Said Zagha, a local backlash against Egyptian film Feathers and the sudden resignation of artistic director Amir Ramses.
Organisers said the postponement will provide time to examine the "artistic and organisational side" of the festival, which will aim to attract a wide variety of attendees when it returns next year.
"Since its inaugural edition in 2017, GFF has strived to become the leading cinematic platform in the region," said the statement. "Thus, GFF's management has indicated that the next edition will stem from this objective. A long list of invitees will be compiled to ensure all generations and nationalities interested in the film business, of which Egypt has been at the forefront of in the Arab region, can share their experiences.
"This decision will allow more time to focus on both the artistic and organisational side of upcoming editions, while strengthening GFF's ability to play its leading role and contribute to the development of the film industry regionally and internationally."
Further details on the sixth edition and future of the festival are expected in the coming months.