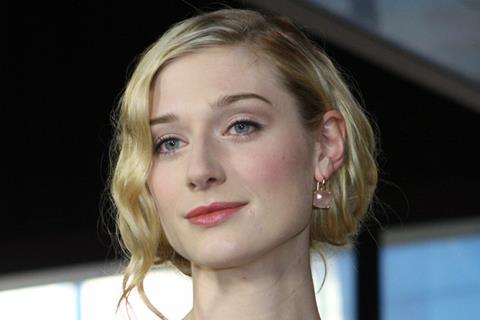 Chanya Button's Vita & Virginia has re-cast and is gearing up to shoot from next month.
Elizabeth Debicki (The Night Manager) will star as Virginia Woolf in the story of the literary icon's love affair with socialite Vita Sackville-West, who will be played by Gemma Arterton.
Debicki is replacing Eva Green, who was previously announced at Berlin Film Festival but has since left the project due to scheduling conflicts.
Isabella Rossellini has also joined the cast alongside Rupert Penry-Jones and Peter Ferdinando. Principal photography will start on location in Ireland in September.
Set in 1920s London, the film chronicles how, after their paths cross, the magnetic Vita decides the beguiling, stubborn and gifted Virginia will be her next conquest, no matter the cost.
UK deal
Thunderbird Releasing has taken UK rights to the film from sales agent Protagonist Pictures – the deal marks the distributor's biggest UK acquisition since it rebranded from Soda Pictures in April this year.
The deal was negotiated between Protagonist's George Hamilton and Thunderbird's managing director Edward Fletcher.
Vita & Virginia is Button's second feature after the well-received Burn Burn Burn, which had its world premiere at the BFI London Film Festival in 2015 and later scored a global streaming deal with Netflix. She co-wrote the script with Dame Eileen Atkins.
Protagonist has also licensed the film to NFP for Germany, Transmission Films for Australia/New Zealand, Cinemart for Czech/Slovak, MCF for Former Yugoslavia, Seven Films for Greece, Edko for Hong Kong, Forum Films for Israel, M2 for Poland and Lusumundo for Portugal.
Producers on the project are Evangelo Kioussis for Mirror Productions and Katie Holly Blinder Films. Executive producers are Simon Baxter, Christopher Figg, Nicolas Sampson, Norman Merry, Dave Bishop and Gemma Arterton. Finance comes from the Irish Film Board, Piccadilly Pictures, Sampsonic Media and Lipsync Productions.
Vanessa Saal, Protagonist's MD of sales and distribution commented: "Vita & Virginia is the true story of two of the most fascinating and progressive women of their time, who end up in the throes of a passionate affair which shapes their work and changes their lives forever. We are thrilled that Thunderbird has come on board to bring this daring and moving film to UK audiences."
Director Chanya Button added: "Vita & Virginia will be a fresh, provocative study of creativity, passion, sex and sexuality; and it offers an exciting opportunity to bring the story behind the creation of Orlando, one of Virginia Woolf's greatest works to life in a bold, vivid, contemporary way. With my lifelong passion for Woolf's writing, it is a great privilege to be working with such brilliant women as Gemma and Elizabeth, to bring the lives of Vita Sackville-West and Virginia Woolf to the screen".