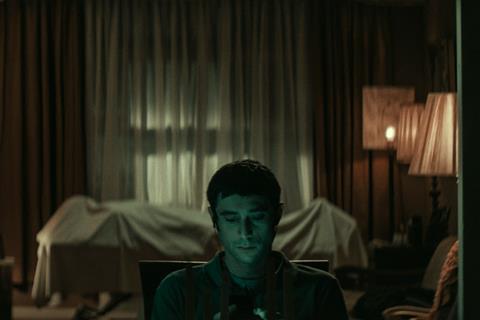 Elle Driver has acquired international sales rights to US director Keith Thomas's buzzed-about supernatural horror The Vigil, revolving around the Jewish custom of shemira, or watching over the corpse of a recently deceased person ahead of their burial.
Under the seven-figure deal, the Paris-based company is selling the world aside from the US, which is being handled by CAA Media Finance.
Elle Driver has already scored deals in the key European territories of Spain (Vertigo), France (Wild Bunch Distribution), Italy (BIM) and Germany (Wild Bunch Germany).
The production brings JD Lifshitz and Raphael Margules of BoulderLight Pictures, the Los Angeles-based elevated genre specialist behind hits like Contracted, Pledge and upcoming action thriller Becky, together with some of the team behind A24's 2017 Yiddish-language film Menashe, including producer Adam Margules of Angry Adam Productions and actor Menashe Lustig.
"Elle Driver is our ideal partner for this incredibly frightening and personal film," said Raphael Margules.
Giving a new spin to the horror sub-genre of "religious horror", explored in classics like The Exorcist and Rosemary's Baby, The Vigil is one of the first supernatural horror films taking inspiration from rituals of ultra-orthodox Judaism.
Dave Davis plays a man who has abandoned his Hasidic roots but accepts nonetheless to participate in the ritual of shemira, in the role of the shomer, or the person guarding the body.
On arriving at the dilapidated house in the heart of Brooklyn's Borough Park neighbourhood where the vigil is due to take place, he immediately senses that something is wrong. An eventful night awaits him.
The film originally premiered in Toronto's Midnight Madness selection to strong reviews. It was also the closing film of the Sitges International Fantastic Film Festival of Catalonia earlier this month.
It marks the directorial debut of Thomas, who worked in clinical research in hospitals before embarking on a career as a novelist and a screenwriter.
Davis, who won praise for his performance in the 2017 thriller Bomb City, and Lustig are joined in the cast by a number of people hailing from the ultra-orthodox community and Lynn Cohen, who is best known internationally for playing nanny Magda in Sex And The City.
The creative team includes cinematographer Zach Kuperstein (The Eyes Of My Mother), production designer Liz Toonkel (The Remains), editor Brett W Bachman (Mandy) and composer Michael Yezerski (The Devil's Candy).