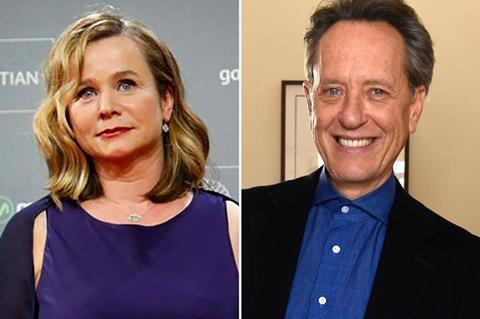 UK outfit Protagonist Pictures is launching world sales on UK romantic comedy Fado!, starring Emily Watson and Richard E. Grant, at the Pre-Cannes Screenings next week.
UK filmmaker Jason Wingard will direct the feature from a script by Andrea Mann, and shooting will take place on location in Lisbon, Portugal and Wolverhampton in the UK.
It is produced by Gareth Wiley, whose credits include Woody Allen's Vicky Cristina Barcelona and Match Point, with Giulia Salvadori as co-producer. Portuguese production services will be provided by executive producers Nuno Martins and Gerardo Fernandes through Disfarce Lda.
UK production, finance and sales outfit Protagonist Pictures is arranging the financing, with CEO Dave Bishop, head of acquisitions Luane Gauer and head of sales George Hamilton serving as executive producers.
Fado! centres on a couple, played by Watson and Grant, whose marriage is shaken when a secret is discovered on the eve of their 30th wedding anniversary. The wife decides to fly to their romantic getaway in Lisbon alone and falls in love with Portuguese folk music, known as fado.
It marks Wingard's third film after debut feature In Another Life, which won best feature at Raindance and the discovery award at the British Independent Film Awards in 2017; and comedy Eaten By Lions, which premiered at Edinburgh International Film Festival in 2018.
Watson is a two-time Oscar-nominee for Breaking The Waves and Hilary And Jackie, while Grant secured an Academy Award nomination in 2019 for his performance in Can You Ever Forgive Me?.
Protagonist has also signed a worldwide sales partnership with Germany's Augenschein Sales on select films from Augenschein's slate of English-speaking films and will kick off talks at the Pre-Cannes Screenings on survival thriller The Dive. Protagonist also recently boarded Rebecca Miller's romantic comedy She Came To Me, starring Anne Hathaway, Tahar Rahim, Marisa Tomei and Cold War star Joanna Kulig.