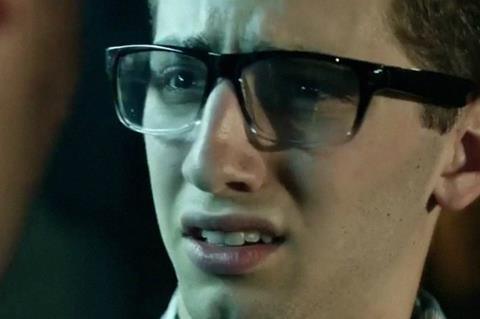 YouTube Red has set a sneak preview in Sundance for Bodied after acquiring the battle rap satire that won the Grolsch People's Choice Midnight Madness Award in Toronto and is produced by Eminem.
The ambitious platform plans a 2018 theatrical release on the film by music video director Joseph Kahn about a progressive grad student whose accidental battle rap success sparks outrage. Battle rapper turned screenwriter Alex Larsen wrote the script.
Eminem and his manager and Def Jam Records CEO Paul Rosenberg produced with Adi Shankar and Jil Hardin.
Calum Worthy, Jackie Long, Shoniqua Shondai, Walter Perez, and Rory Uphold star. Bodied also features battle rappers Dizaster, Dumbfoundead, Hollow Da Don, and media personality Charlamagne Tha God.
The satire also won audience awards at AFI Fest and Fantastic Fest. YouTube Red negotiated the dal with ICM Partners on behalf of the filmmakers.
The sneak preview in Park City builds on YouTube Red's Sundance ties. 2018 marks the sixth year that YouTube has been official sponsor of the Sundance Film Festival Shorts programme.