Actress gives brutally honest interview about gender pay gap in Hollywood.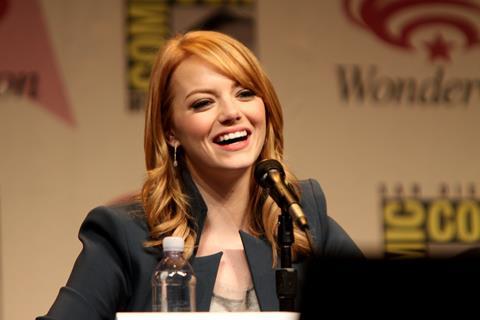 Emma Stone has revealed that some of her male co-stars have taken pay cuts for her in an interview with Out magazine.
Stone, currently promoting Battle Of The Sexes, said: "In my career so far, I've needed my male co-stars to take a pay cut so that I may have parity with them. And that's something they do for me because they feel it's what's right and fair.
"That's something that's also not discussed, necessarily—that our getting equal pay is going to require people to selflessly say, "That's what's fair." If my male co-star, who has a higher quote than me but believes we are equal, takes a pay cut so that I can match him, that changes my quote in the future and changes my life."
She adds that actresses "at our best right now we're making 80 cents to the dollar" compared to male stars.
She said: "It's a difficult system because it depends on the kinds of films you're a part of, the size of your role, how much the movies make at the box office. And so much of that changes your pay throughout your career, so I go more to the blanket issue that women, in general, are making four fifths at best."
Stone plays Billie Jean King in Battle Of The Sexes, which tells the story of the 1973 exhibition match between King and retired tennis star Bobby Riggs, who insisted he could beat any woman who stepped onto the court.
Earlier this year Natalie Portman said that she had been paid just a third of the salary of her No Strings Attached co-star Ashton Kutcher, describing the pay disparity as "crazy".
In 2015 hacked Sony documents revealed that Jennifer Lawrence was paid less than her male American Hustle co-stars Christian Bale and Bradley Cooper.
Read more:
Men earn 10% more than women at the BBC