What Thursday morning's nominees are saying.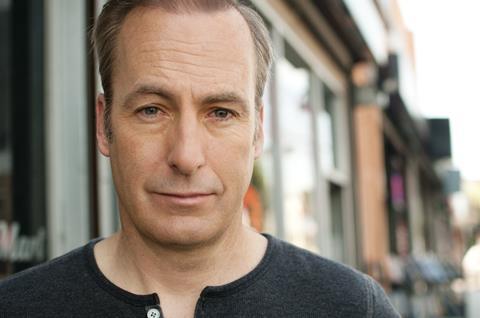 There were plenty of smiles after the nominations were announced. Click here for the list.
Outstanding Drama Series
"Chuffed, thrilled, proud, honoured! So delighted for everyone involved. A proper fat cigar moment, if only I smoked. Drinks all round, if only I drank. I shall have to make do with turning cartwheels."
Peter Morgan, The Crown
"Best morning ever! So thrilling to be recognized especially in such a wide range of categories! When we at 21 Laps first read the Duffer Brothers' pilot two years ago, we knew it and they were something special. My collaboration with these mad genius twins, and the way our incredible cast and crew have helped bring the Duffer brothers' vision and voice to life, is thrilling. We set out to make this weird little show because we loved it. The way it's been embraced by fans, critics and now the Television Academy has turned our world upside down, which is just the way we like it!"
Shawn Levy executive producer-director, Stranger Things
"For our show to even be in a general conversation with these other stellar programs - it's beyond our wildest dreams. I'm proud of every member of our cast and crew - whether nominated or not. It's the most talented group of people I've ever worked with, and it's so exciting to see such incredibly nice things happen to such incredibly nice people. It will be depressing when I realise my tuxedo doesn't fit anymore, but this eases the blow."
Dan Fogelman, creator-executive producer, This Is Us
Outstanding Directing For A Drama Series
"We are all thrilled that a British Series has done so well both at the Golden Globes and now the Emmys, with 13 nominations. It is a testament not just to our brilliant actors but also the extraordinary artists working in all our design departments. Our technical crews really are the best in the world. I am obviously delighted for Peter Morgan and everybody at Left Bank Pictures."
Stephen Daldry, The Crown
"Wow this is just unbelievable! Thank you so so much to the Academy for this incredible honour and for all the love you gave Stranger Things. We are so proud to be in the company of such inspiring artists. We couldn't have done this without our amazing producers, Shawn Levy and Dan Cohen, and everyone at Netflix, who always believed in this project and took a crazy chance on us. It is especially meaningful to share these nominations with so many people from our cast and crew, who have become like family to us. Special shout-outs to our Chief, David Harbour; the prodigy, Millie Bobby Brown; and, of course, to Barb herself, Shannon Purser! Gone but never forgotten!"
The Duffer Brothers, Stranger Things
Outstanding Directing For A Limited Series , Movie Or Dramatic Special
"This was the first time I had ever directed scripted drama for television, so to be nominated in this category is a wonderful surprise. I was really excited going into the project about the possibilities for telling Einstein's story in a way we'd never seen before, and with the beautiful locations in the Czech Republic, an incredibly talented cast and an agile, tireless crew behind the cameras. I couldn't have been more pleased with how all the pieces came together on screen. Everyone who contributed to the series should be incredibly proud of how their commitment paid off."
Ron Howard, Genius
Outstanding Lead Actor In A Drama Series
"Thank you Academy Members for this! I love bringing Jimmy McGill/Saul to life. As written by Peter Gould and Vince Gilligan and the staff, he's a complex, compromised, and funny fella – he's got everything going' on! It is the part of a lifetime, and I'm glad it's working so well for so many people. I'm thrilled to be included in this great group of actors and I am so happy that the Academy appreciates the hard work and high standards of everyone making Better Call Saul. Congrats to Jonathan Banks as well. Jonathan Banks delivers again and again, he is the consummate pro, and he's funny and don't believe the hype – he's a sweetheart, too. The best. We are all giving it everything we got, glad you like it!"
Bob Odenkirk (pictured), Better Call Saul
"If at first you don't succeed, try try try try try try try try try try again!"
Kevin Spacey (who was not nominated for House Of Cards) via Twitter
Outstanding Supporting Actor In A Drama Series
"So honoured to be nominated, so honoured to be able to work as an actor. Thank you, thank you, thank you."
Mandy Patinkin, Homeland
"I'm absolutely thrilled to have been nominated for a third time. Five seasons in, I still feel privileged and excited to work with the incredible cast and crew on House Of Cards. I'm humbled and honoured, and the nominations for Robin, Kevin, and the show make this even more special."
Michael Kelly, House Of Cards
Outstanding Lead Actress In A Limited Series Or Movie
"When we started on this journey we never thought the series would connect on such a big way worldwide. I have never experienced anything like it and as producers and actors we all bow down to the Academy with thanks!"
Nicole Kidman, Big Little Lies
Outstanding Lead Actor In A Limited Series Or Movie
"The news of this nom at 1:38 a.m. in the Antipodes is wonderful. For me it is not only a celebration of having failed so badly in Physics at High School, but also great for Nat Geo entering a new playing field and bringing Einstein and the crucial value of Scientific questioning into the spotlight … I am thrilled to be acknowledged alongside such illustrious heroic fellow-nominees."
Geoffrey Rush, Genius
Outstanding Lead Actress In A Drama Series
"I am so thrilled to be nominated for playing Dolores; she is the bravest and most complex character I have portrayed. It is an honor to be a part of the cast of Westworld, it really is the best job I've ever had."
Evan Rachel Wood, Westworld
Outstanding Guest Actress In A Drama Series
"Wow. I am so incredibly honored. Thank you so much. Congratulations to all the other incredible nominees. @TheEmmys. Special congrats to @DavidKHarbour and @milliebbrown and the Duffer brothers. You're all incredible artists and I'm so happy for you."Shannon Purser via Twitter, Stranger Things
Outstanding Documentary or Nonfiction Series
"We are very honored to have received this Emmy nomination. The Keepers is comprised of brave souls bringing the truth to light, and this nomination affirms their courageous efforts."
Ryan White and Jessica Hargrave, The Keepers
Executives
"We want to congratulate the visionaries whose fresh voices, groundbreaking storytelling, and brave performances inspire us daily. To receive 91 nominations across 27 programs is a profound honor."
Ted Sarandos, Netflix chief content officer
Refresh to read updated reactions.