Secret Cinema shows put Star Wars sequel back into the UK top ten.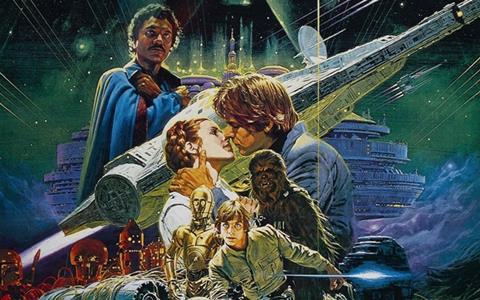 Star Wars: The Empire Strikes Back has returned to the top ten of the UK box office for the first time since its 1980 release.
Secret Cinema's latest blockbuster event, which builds an entire evening around a screening of a classic film, has taken £304,115 as of Sunday [June 7] since it began on June 4.
This places the film at number eight in the top 10, just behind Tomorrowland: A World Beyond (£311k) and ahead of romcom Man Up (£141k).
It follows Secret Cinema's production of Back To The Future, which last summer recorded 85,000 ticket sales and generated $5.7m (£3.5m), also putting the 1985 time travel film back in the UK box office charts.
So far, more than 8,000 people have attended The Empire Strikes Back event, which will run for 100 performances until September 27.
Set at a secret location in London, Secret Cinema has revealed that the production is layered across an area spanning nearly twice the size of the location for last year's event, which amounts to an 18-acre set.
More than 400 actors, DJs and bands will perform across four music stages over the course of the show run.