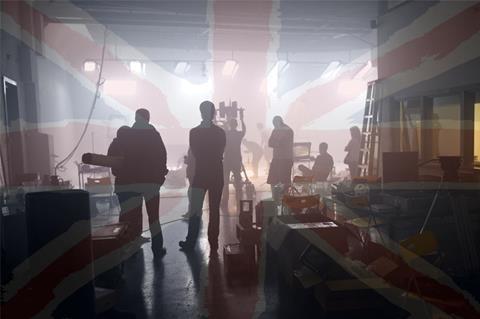 International cast and crew will now be able to travel to work in England without the need to self-isolate following the reinstatement later this week of a previous quarantine exemption by the UK government.
Wales, Scotland and Northern Ireland have different protocols which those national governments are now reviewing.
However some points are yet to be clarified including whether the requirements will be different for vaccinated and non-vaccinated international and crew, what this means for those wishing to work in the UK from red countries and the precise date the new rules will come in to force.
The British Film Commission (BF) will publish its updated 'Working Safely During Covid' guidance for film and high-end TV later this week.
"There is no obstacle for significant cast and crew coming in to [England] to work," said Adrian Wootton, chief executive of the BFC. "It means that we have the frictionless move of essential creative talent."
The exemption measure was originally introduced last year before mass vaccination against Covid-19 had started. It enabled essential cast and crew to avoid self-isolating during their first 10 days in the UK as long as they only travelled between their place of residence and their workplace.
However, the exemption was suspended in January 2021 when emergency border restrictions were introduced to prevent the spread of new Covid variants in the UK.
Since early August, anyone fully vaccinated with accepted vaccines has been able to travel to England from amber countries without having to quarantine anyway. Nonetheless, Wootton said delays and scheduling issues have been caused by the measure's suspension. "It has probably held up certain productions and meant schedule changes."
The move was seemingly confirmed last Friday by new UK culture secretary Nadine Dorries who Tweeted she knew "how much of a difference this will make to performers, filmmakers and musicians."
Today, the US confirmed it will lift the travel ban on visitors from the UK and European Union from November.