Prospect of industrial action looms over industry.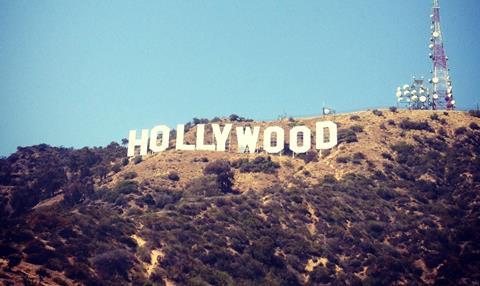 The Writers Guild Of America (WGA) on Wednesday said it will strike unless improved terms with studios and networks are in place when current contracts expire on May 1.
The Guild is seeking higher payments and a health plan bailout that would amount to an extra $178m from the Alliance of Motion Picture and Television Producers.
Recent negotiations have not delivered what WGA members want and resume next week.
The last time the WGA went on strike was in November 2007. According to a letter sent by WGA executive director David J. Young to media buyers, that industrial action resulted in "the loss of almost 25% of primetime scripted programming for the 2007-2008 broadcast season".
The letter claims new action could have a significant effect on the autumn television season as writers on those series tend to start work in May and June.
An excerpt from the letter said: "WGA members are the driving force behind film and television; they are responsible for creating, writing and producing more than 4,000 episodes of scripted programming each year for network television, basic cable and pay TV networks, and online services like Netflix, Amazon and Hulu.

"Our members also write all the daily and weekly late night television shows and a host of daytime programming."
The letter went on to say: "In addition, script payments and residual compensation in areas of original programming growth such as basic cable and subscription video on demand (SVOD) services like Netflix and Amazon remain lower than the standards set in broadcast television.

"Adopted at the inception of these markets, these lower rates have failed to keep pace with the meteoric rise of basic cable profitability and Netflix's growth around the globe."
It ends with the numbers: "The WGA's contract proposals are eminently affordable in the context of industry profits. We estimate that our current proposals would cost a total of $178 million over the entire industry. The combined cost to the six largest firms is $117 million. This would allow writers to share in small portion of the success that they have helped create."