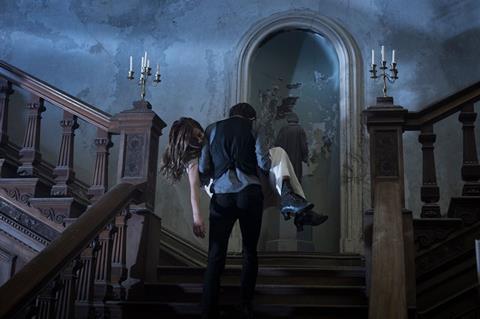 Epic Pictures has announced further sales on Brian O'Malley's ghost story and recent Toronto and Sitges selection The Lodgers.
Deals closed in Italy (M2 Pictures), Russia (MVK), Brazil (Paris Filmes), Benelux (Premiere TV), Japan (New Select), Philippines (Captive), and Colombia (Cine Colombia).
Ongoing appetite for the film complements sales earlier in the year to Mexico (Sky Media), Middle East (Eagle Film), Poland (Best Film), Taiwan (MovieCloud), Malaysia (Suraya), Indonesia (CGV), Vietnam (Skyline), South Korea (Unicon), and Peru (BF Distribution).
David Bradley and Eugene Simon from Game Of Thrones star in the story about a sister and brother who reside in a cursed family estate.
Epic Pictures produced the ghost story with Tailored Films and the Irish Film Board. Charlotte Vega, Bill Milner and Moe Dunford round out the cast.