Denzel Washington's action film outguns David Fincher's mystery thriller – with the Maze Runner not far behind.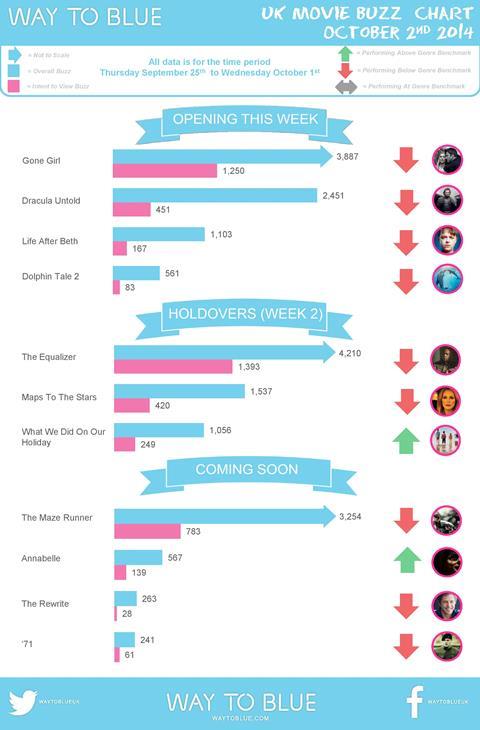 Antoine Fuqua's The Equalizer, starring Denzel Washington as an avenging angel, has generated the most buzz on social media in the UK over the past week, according to Way To Blue.
The film, which has been on release in the UK for a week, generated more than 4,200 comments from Sept 25 – Oct 2, with one in three expressing intent to view.
It outgunned David Fincher's mystery thriller Gone Girl, which opens this weekend and recorded nearly 3,900 mentions, with a third looking to convert comments into tickets.
Just over 2,450 social media users sunk their teeth into Dracula Untold, but only 18% expressed intent to view.
The vampire origin story was overtaken by The Maze Runner, the teen action film that opens in the UK on Oct 10. It generated more than 3,250 comments, with 24% expressing interest to see the feature.