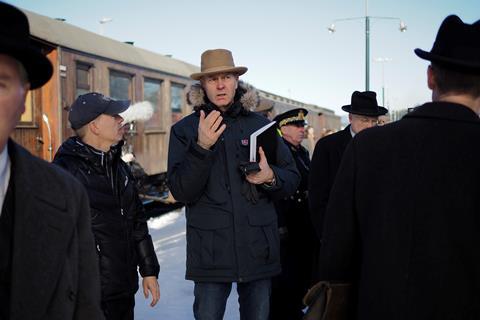 Norwegian filmmaker Erik Poppe is set to direct a period drama about infamous Norwegian prime minister and Nazi collaborator Vidkun Quisling.
Quisling will be produced by Paradox, SF Studios' Norwegian production company, which was run for many years by Poppe with producers Finn Gjerdrum and Stein B. Kvae.
The team describes the feature as a psychological drama. Quisling was eventually put on trial and executed for his collaboration with the Nazis during the Second World War.
Shooting will begin in late 2021 and SF Studios will handle Nordic distribution. The Norwegian Film Institute (NFI) has supported the production with $2.1m (NOK18m).
"Telling this dramatic chapter in our history is a mission we take very seriously, and we believe cinema is the best way to tell it," said Finn Gjerdum, producer at Paradox. "It was an intense psychological drama and a thriller that unfolded over these days in 1945. The parallels to what created and drove Quisling and forces in our present time are frightening,"
Poppe's credits also include The King's Choice and Utøya - July 22. His big-budget period epic The Emigrants, also for SF, will receive a theatrical launch on December 25, 2021.
More funding for co-productions
The NFI has backed a further two co-productions in its latest funding round. A total of $179,000 (NOK 1.5m) went to producers Filmbin for Sweden-Norway family film Lill-Zlatan & Morbror Raring, directed by Christian Lo and based on the book by Pija Lindenbaum, about a girl who spends the summer with her favourite uncle and his new girlfriend.
An additional $239,000 (NOK 2m) went to Mer Film for the Isabella Eklof's Denmark-Norway-Sweden co-production Kalak, based on Kim Leine's novel of the same title about a nurse who moves to Greenland.