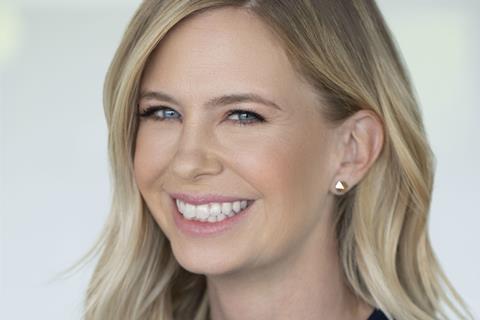 Erin Westerman, one of the executives who has led the charge as the studio realigns its film strategy to target horror, action, faith, family, and comedy, has been promoted to president of production at Lionsgate motion picture group.
Since joining Lionsgate in October 2017, Westerman has served as executive vice-president of production, working on such titles as Rian Johnson's upcoming Thanksgiving release Knives Out starring Daniel Craig, Chris Evans, and Jamie Lee Curtis, and the Untitled Charles Randolph/Jay Roach Project directed by Roach from Bron Studios starring Charlize Theron, Nicole Kidman and Margot Robbie.
She was also instrumental in bringing in producing deals with the Point Grey partnership (Seth Rogen, Evan Goldberg, and James Weaver) and Megamix (Jonathan Levine).
"I could not ask for a more trusted creative partner to lead our film group as President of Production," said motion picture group president Nathan Kahane, who announced the promotion on Tuesday (16) alongside motion picture group chairman Joe Drake. "This well-deserved promotion recognizes her important work for our company as well as the respect she has earned within our industry."
"I have been privileged to work with Nathan and Joe for many years and I'm endlessly inspired by their entrepreneurship and their passion for film and talent," said Westerman. "I was thrilled to come with them to Lionsgate and I'm honored to play a role in the film group's next chapter."
Added Drake, "Erin is a ferociously talented leader with exquisite taste. She has a relentless commitment to creative excellence ensuring that, for artists with a deep love of the theatrical experience, our studio is the home where they can truly thrive. Now she has the mandate and authority to deliver on that promise."
Prior to joining Lionsgate, Westerman was head of creative development at Good Universe, where she worked on such films as The Disaster Artist, Neighbors 2, Always Be My Maybe, and Don't Breathe. She also spent five years as a production executive at Walt Disney Studios and oversaw production on Cinderella, directed by Kenneth Branagh, and Into The Woods, among others.