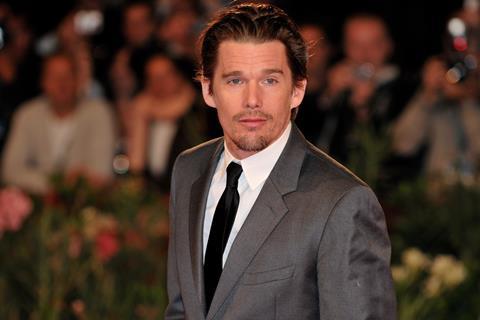 Passage Pictures has come on board to produce Ethan Hawke's adaptation of Tennessee Williams' 1953 play Camino Real, with Juliette Binoche attached to play a lead role.
Hawke adapted the screenplay with writer-composer Shelby Gaines, and starred in the play on stage at Williamstown Theater Festival. Camino Real takes place in a quasi-nihilistic, surreal isolated town in a tropical climate where the characters confront their existence amid a sensual, dream-like narrative of love and burlesque dancing.
Production is scheduled to begin in Rio De Janeiro, Brazil, in 2020. Passage Pictures CEO Uri Singer will produce alongside John Sloss, Mario Peixoto (Singer's Brazil-based partner at Passage Pictures), and Ryan Hawke from Under the Influence Productions.
"When Ethan told me about his vision for this bold, ambitious film adaptation, I was immediately excited to collaborate, and believed that Rio would be the perfect place to shoot," said Singer. "I can't wait to see this remarkable, unique film come to life."
Singer and Hawke have begun production in New York on Michael Almereyda's Tesla, in which Hawke plays futurist and electricity pioneer Nikola Tesla. Eve Hewson and Kyle MacLachlan play alongside Hawke, and Campbell Grobman Films also produces, and individual producers are Singer, Christa Campbell, Lati Grobman, and Isen Robbins. Millennium Media handles sales on that title.
Passage is scheduled to produce The King Of Oil at Universal, based on the book King Of Oil: The Secret Lives Of Marc Rich, and The Redeemer, written by Crank creator Mark Neveldine, with Neveldine attached to direct.