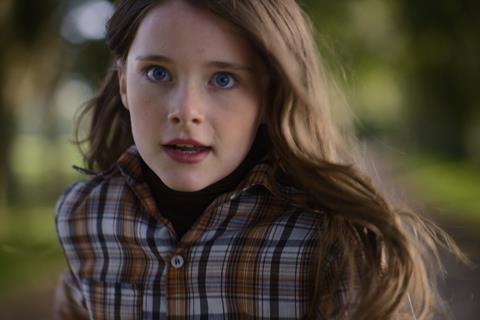 The European Film Festival is to launch its second edition in Saudi Arabia this week, comprising 16 titles from across Europe and filmmaker events.
The Delegation of the European Union in the Saudi capital of Riyadh has again organised the week-long festival with media and entertainment firm Arabia Pictures Entertainment. In addition to offering a chance for European films to be screened and promoted to Arab audiences, the festival also highlights rising local talent to the international market and serves as a platform for European and Saudi filmmakers to connect.
The lineup includes films from Austria, Cyprus, Denmark, Estonia, France, Germany, Ireland, Italy, Latvia, Lithuania, Malta, Netherlands, Portugal, Slovenia, Spain and Sweden.
Titles include Colm Bairéad's The Quiet Girl, which became the highest-grossing Irish-language film of all time around the world and secured an Oscar nomination for best international feature film. Further titles include Jens Sjogren's Swedish sports drama I Am Zlatan and Sébastien Tulard's French culinary feature Sugar And Stars, which will receive its Arab premiere as the closing film of the festival.
Tulard will also take part in a Q&A session as part of several filmmaker events during the week. Further filmmakers in attendance will be Portugal's Nuno Beato, director of animation My Grandfather's Demons, and Isabel Fernández, the Spanish director of The Construction Of Alhambra, starring Amr Waked. Panels will explore the relationship between agents and actors as well as telling stories about women in film.
Patrick Simonnet, EU ambassador to KSA, said of the festival's return: "As the EU, we are keen to be part of the growing cultural scene of Saudi Arabia through events that foster cultural exchange and engage Europeans and Saudis on aspects of mutual interest such as film. People-to-people engagement is an important pillar of the EU's strategic partnership with the Gulf."
VOX Cinemas Sahara Mall in Riyadh will host the films from June 8-14.