Creative Europe's MEDIA sub-programme's budget has been set at $116.3m, down from $117.5m in 2014.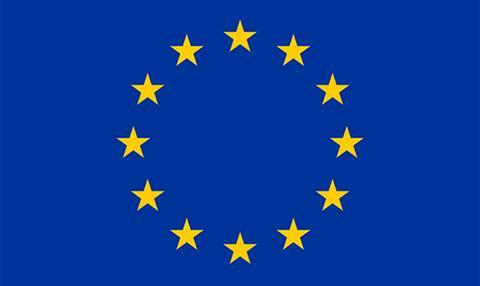 The European Commission (EC) is set to cut over $1.1m (€1m) from the 2016 budget for Creative Europe's MEDIA sub-programme compared to 2015, according to the annual work programme for next year.
The sub-programme's budget for 2016 has been set at $116.3m (€103.4m) - compared to $117.5m (€104.5m) in the current year – with reductions planned in the budgets made available to support initiatives in the areas of market access, festivals, sales agents and the automatic scheme of distribution for non-national European films.
Training and development
While the programme budget for training measures will be pegged at €8.2m (€7.3m), the number of initiatives being supported will fall from 2015's 80 to 55, although the average value of each contract is expected to rise from $112,510 (€100,000) to $149,457 (€132,839).
Similarly, the budget for the development of single projects and slates will remain at the 2015 level of $19.7m (€17.5m), although the total number of projects to be funded will decrease from 240 to 205 (single projects: 125, slate funding: 80).
An additional $112,510 (€100,000) is being provided for the development of European video games – from 2015's $2.8m (€2.5m) to $2.92m (€2.6m) – but will now be distributed among more projects (from 20 to 25).
Moreover, the budget for supporting the television programing of European audiovisual works will increase from 2015's $13.3m (€11.8m) to $14m (€12.5m) to back around 50 TV drama, animation or creative documentary productions with average funding of $281,275 (€250,000) each.
Cuts to market access and sales
According to the 2016 work programme, the budgets for support to market access and international sales agents will be cut year-on-year by $1.1m (€1m), respectively.
After allocating $9m (€8m) to 50 access to markets actions in 2015, $7.8m (€7m) is now being made available for 55 activities held between mid-2016 and mid-2017.
Again, this would mean that the average value of contracts slips from 2015's $180,000 (€160,000) to $143,000 (€127,273) next year.
Support for around 50 sales or distribution actions by international sales agents for recent European films is set to be reduced from this year's $2.9m (€2.6m) to $1.8m (€1.6m), with the average payment shrinking from $67,000 (€60,000) to $36,000 (€32,000).
Distribution & Exhibition
The budget for MEDIA's cinema automatic scheme for the distribution of non-national European films is due to be cut by $1.1m (€1m) from 2015's $23.8m (€21.2m) to $22.7m (€20.2m), while the selective scheme will receive a $1.1m (€1m) year-on-year boost to €9m although the number of distribution actions to be supported is expected to fall from 400 to 350.
On the other hand, the budget for the cinema networks scheme – currently operated by Europa Cinemas – will remain stable at $11.7m (€10.4m), although the Commission indicates that final details will be included in "a future revision" of the Work Programme.
Festivals and Audience Development
As in past years, the sub-programme will continue to support film festivals which stimulate interest in European audiovisual works, although the allocated budget will be cut from $3.65m (€3.25m) to $3.1m (€2.8m) and provide funding for 66 events (compared to 87 during 2015).
Moreover, the Work Programme indicates that the Commission's 'flavour of the month', audience development, will receive an additional $337,000 (€300,000) on top of the 2015 $2.1m (€1.9m) budget to be able to support 10 film literacy projects ($1.2m/€1.1m) and eight audience development initiatives ($1.2m/€1.1m).
Guarantee facility
Next year will see the launch of the highly anticipated Cultural and Creative Sectors Guarantee Facility (CCS GF) which, according to the Work Programme, will "facilitate access to finance for SMEs and micro, small and medium-sized organisations in the cultural and creative sectors" and "improve the capacity of participating financial intermediaries to assess the risks associated with SMEs and micro, small and medium-sized organisations in the cultural and creative sectors and with their projects, including through technical assistance, knowledge-building and networking measures."
The implementation of the financial instruments will be entrusted to the European Investment Fund (EIF) through a delegation agreement scheduled to be signed by the end of this year, and the Commission expects that between 6,000 to 10,000 cultural and creative sector SMEs will receive financing for a total value ranging between $561m-$674m (€500m-€600m) in the period between 2016 and 2020.
The Work Programme envisages a budget of $16.6m (€14.8m) for the guarantee facility's operations as it kicks off in 2016.
Taken overall, the EC's Creative Europe framework programme will have a global budget of $204.6m (€182.2m), an increase over 2015's $188.8m (€168.1m), consisting of the MEDIA sub-programme ($116.3m/€103.4m), the Culture sub-programme ($61m/€54.3m) and the cross-sectoral strand ($27.5m/€24.5m).