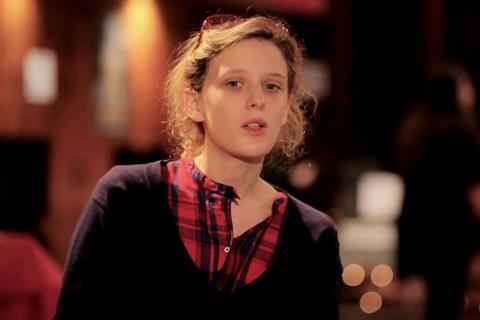 Following its 150th meeting in Yerevan, Armenia from March 13-16, European cinema body Eurimages has awarded funding to 20 film projects.
Of the supported titles, 17 are fiction, two are animated and one is a documentary. 30% of those receiving support have female directors, who cumulatively receive 34% of the total money awarded.
See below for the full list of projects
Among the projects are Bergman Island, the next film from French director Mia Hansen-Løve (Things To Come). Launched at Cannes last year, the story centres on an American filmmaking couple who find the line between reality and fiction blurred when writing screenplays on Faro, the island that was home to Ingmar Bergman. It is set to star Greta Gerwig, Mia Wasikowska and John Turturro.
Also awarded funding is Grimur Hakonarson's The County, a drama set in rural Iceland about a widowed middle-aged cow farmer. As with Hakonarson's Un Certain Regard-winning Rams, New Europe is handling sales on the project.
Separately, through the Distribution Support Programme, Eurimages is backing 18 requests from 13 distributors, totalling €171,675, with titles coming from Switzerland, Russia, Turkey and Canada.
Eurimages film projects
The Disciple (dir. Ivan Ostrochovský) - €190,000 (Slovak Republic, Ireland, Czech Republic, Romania)
Ooops! Back in The Deep End (Toby Genkel, Sean McCormack) - €450,000 Animation film (Germany, Luxembourg, Ireland)
My Lake (Gjergj Xhuvani) - €90,000 (Albania, Italy)
Pompeii (Anna Falguères, John Shank) - €380,000 (Belgium, France, Canada)
Yalda (Massoud Bakhshi) - €160,000 (France, Germany, Switzerland, Luxembourg)
Little Joe (Jessica Hausner) - €450,000 (Austria, United Kingdom, Germany)
All The Pretty Little Horses (Michalis Konstantatos) - €110,000 (Greece, Belgium, Germany)
Pardon (Jan Jakub Kolski) - €270,000 (Poland, Slovak Republic, Czech Republic)
Bergman Island (Mia Hansen-Love) - €293,561 (France, Belgium, Germany, Sweden)
Mare (Andrea Staka) - €170 000 (Switzerland, Croatia)
Uspantan (Augusto César Diaz) - €150,000 (Belgium, France)
Even Mice Belong In Heaven (Jan Bubenícek, Denisa Grimmová) - €370,000 Animation film (Czech Repbulic, France, Belgium, Slovak Republic)
Beyond The Horizon (Delphine Lehericey) - €250,000 (Switzerland, Belgium)
The Last Bath (David Bonneville) - €100,000 (Portugal, France)
Fishbone (Dragomir Sholev) - €130,000 (Bulgaria, Romania)
The County (Grímur Hákonarson) - €320,000 (Iceland, Denmark, France, Germany)
The Middle Man (Bent Hamer) - €400,000 (Norway, Canada, Germany)
Lola And The sea (Laurent Micheli) - €190,000 (Belgium, France)
Before The Fall (Heddy Honigmann) – €180,000 Documentary (The Netherlands, Belgium, Norway)
It Must Be Heaven (Elia Suleiman) – €450,000 (France, Germany, Canada, Turkey)