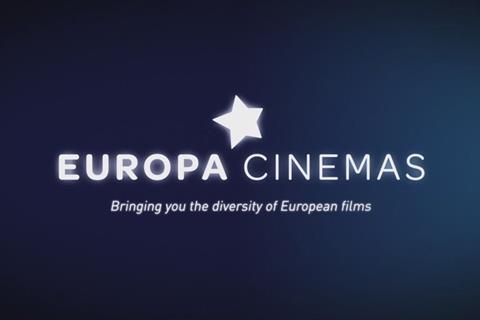 Pan-European independent exhibitor body Europa Cinemas - representing 1,152 cinemas and 2,775 screens in 43 territories - held its biannual conference in Lisbon from November 21 to 24.
Content overload, the challenge of luring young audiences into cinema theatres and an unexpected mood of optimism were at the heart of the discussions at the event attended by some 500 industry professionals from across the production, distribution and exhibition chain.
Unexpected optimism
Participants who had also attended the previous biannual meeting in the Hungarian capital of Bucharest in 2017 commented that the atmosphere was more positive at the Lisbon conference.
"The dynamism, the optimism almost, has been a surprise this year," Europa Cinemas general manager Claude-Eric Poiroux told Screen.
Poiroux, who is the founding owner of the seven-screen Les 400 Coups cinema in the north-western French city of Angers, acknowledged the conference was unfolding during complex times for independent exhibitors but said that there were silver-linings for Cinema Europa members.
"In Europe, there's a bit of a decrease in ticket sales, some countries like Germany have gone down more than others: 15% less last year, but for the cinemas that are part of our network in Germany the fall was lower: 6 to 7%," he said.
"In the last two years, there's been a proven resilience of our cinemas, theatres that in theory should be the ones more at risk since we are not showing Marvel films. Hollywood sagas are not a never-ending prescription for success either at the multiplexes. Audiences can get tired of that too."
This air of cautious optimism was reflected in many of the panels and workshops which tackled topics such as 'Reimagining the cinema experience'; 'Next generation of cinema-goers' and 'Making Cinemas more open, inclusive and sustainable'.
Curatorial role
One key message to emerge was that the recent explosion in content linked to the rise and imminent arrival of streaming platforms such as Netflix, Amazon Prime, Apple TV, HBO Max, Disney+ should be viewed as an opportunity rather than a threat.
Poiroux suggested the content overload could boost the curatorial role of independent cinema theatres.
"Independent cinemas that are part of our network are dynamic, well anchored in their communities, with a clear idea of the films they want to programme," he said. "When TV came out a lot of people thought cinema was dead. Now it's true that a lot of people are hooked on series but at the same time will appreciate that a good film can manage to tell a good story in two hours."
Young Audiences
A number of case studies looking at initiatives aimed at attracting younger audiences into theatres were presented at the conference.
These included the Kinotrip programme pioneered by the Kinodvor cinema in Slovenian capital of Ljubljana. Targeted at the 15+ audience, it aims to encourage youngsters to create "buzz among their friends."
In another presentation, Stefana Dragan from arthouse streaming platform Mubi, suggested its fledgling Mubi Go programme, offering theatrical tickets on select films to subscribers, could also play a role in rejuvenating audiences due to the relatively young demographic of its subscribers.
She revealed that 80% of its users were under 44 years old and 55% under 34 years old. "With Mubi Go we focus on championing one film a week," she explained.
Mubi VP of marketing Jon Barrenechea suggested that efforts to connect with younger audiences were also evolving as a new generation of professionals enter the film distribution and exhibition sector.
"There is a mix of apprehension, of things changing very fast. But there is also a new generation of professionals in all sectors who have grown up in this fast-changing world who have more optimism and are more excited about the future. It's good to be sceptical and realistic, but it's also good to dream."
Poiroux also noted the presence in Lisbon of "a lot of young exhibitors who have started their careers quite recently."
Talking about his own activities in Angers, he revealed that he was open to showing more mainstream titles to draw younger audiences in.
"I also show Star Wars so very young audiences don't identify the theatre as an old people's cinema. We have to mix. Work with schools. We have started to ask the date of birth to have more data, keeping it simple and not asking too much but finding out what we need to profile our audience better."
The power of combining data with customer research
Participants discussed how one of the advantages of the exhibition sector when it comes to numbers is that the owner of a cinema has very quick knowledge of how they are doing through their ticket sales. Getting to know their customers to improve the performance and customer experience of their theatres is more complicated.
The conference offered insights into this area with panels covering ways to improve online sales and website experiences as well as case studies of cinemas that are combining interview research, digital data and on-the-ground observation to improve the experience of cinemagoers.
Swedish exhibitor, Ida Thoren, project leader for an audience development project at the cinema Fyrisbiografen in Uppsala, talked about how she had managed to double the revenue of the hundred-year-old cinema by taking a multi-faceted approach.
Netflix: "the elephant in the room"
Netflix was referred to as "the elephant in the room" on several occasions during the conference.
There was much talk around the releases of Netflix-backed productions like ROMA, The Irishman and Marriage Story and how a digital release could or should be combined with a theatrical one.
Frédéric Corvez, founding president of French sales and distribution company Urban Distribution International in France commented: "Films like ROMA promote Netflix but Netflix is not promoting films when we see that this film ranked number 254 on the platform."
Other speakers noted that Netflix appeared to be becoming more open to theatrical releases, especially following the news of its decision to take on the lease of the iconic Paris Theatre cinema in New York this week.
Mubi's Barrenechea, an experienced exhibitor himself before joining the streaming company, said that things were changing and that all players were demonstrating a willingness to experiment.
"Nobody can predict the future, but we know things will change and it's important for all sectors: producers, distributors, exhibitors and streamers to stay agile, flexible. If we're all looking for great films that have a distinct voice, that are not made by committees, if we can help support that, then I think we can make great things together. The rules have changed so much it's quite exciting."
He revealed that Mubi was also mulling a move into exhibition.
"We are primarily a streaming service but it's something we would like to have too. It's all about bringing films to people," he said.
Transatlantic solidarity
Russ Collins, founding director of the US independent cinema network Arthouse Convergence, was also invited to speak at the Lisbon conference.
"We share your anxiety, anger and frustration with the nature of the film market," he said.
He said bodies like Europa Cinema and Arthouse Convergence were key to supporting and growing the footprint of arthouse cinema.
"Our mission is to increase the quality and quantity of arthouse cinema and we do this like you do with a sister network", he said.
He noted that Arthouse Convergence's numbers had grown steadily over the past decade.
He revealed there had been just 27 delegates at its inaugural meeting in Utah in 2008, on the eve of the Sundance Film Festival. The upcoming conference in January, 2020 will welcome 700 participants.