European Art Cinema Day, the one-day international initiative undertaken by exhibitors to actively promote European films and the local cinema experience, is plotting further expansion for its 2018 edition, it was announced during Venice Film Festival.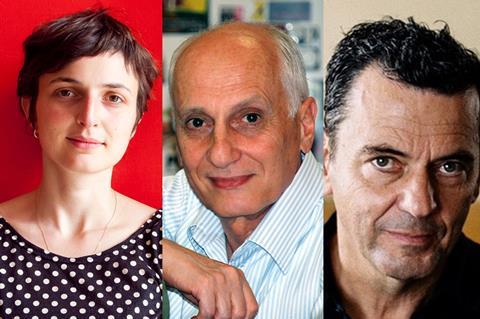 The event, run by the CICAE (International Confederation of Art Cinemas) in partnership with Europa Cinemas, will take place on October 14, 2018. It aims to foster growth in European arthouse film through a series of specially-curated preview screenings, children's films and cinema classics, as well as a wide variety of guests, events and exhibitions all designed to attract local audiences.
Last year, some 600 cinemas from 34 countries participated in the event, up from 340 for the first edition in 2016. This year, the event will expand again, with venues in additional countries including the US, Iran and The Netherlands.
New venues will include Cinema Detroit in the US, Kino Rotterdam and Cinema Middelburg in The Netherlands and the Tehran-based Iranian network Art and Experience Cinema. In the UK, 17 cinemas participated last year, while for 2018 40 have already been confirmed at this point.
This year, directors Christian Petzold (Transit), Alice Rohrwacher (Happy As Lazzaro) and Michel Ocelot (Dilili In Paris) have signed up to be ambassadors for the 2018 edition. Petzold will host an event in Germany and Ocelot in France, while Rohrwacher's schedule is still being confirmed.
As previously announced, expansion in the UK will see Matteo Garrone's Cannes prize winner Dogman receive a special roll-out on European Art Cinema Day, during the BFI London Film Festival, with 40 venues hosting a simulcast live preview screening followed by Q&A featuring director Matteo Garrone and Cannes Best Actor winner Marcello Fonte.
Further events will include a special preview of two films - Lukas Dhont's Girl and Christian Petzold's Transit – at the BOZAR centre for fine arts in Brussels, with guests to be confirmed.
"I feel very honoured to be invited as ambassador for the third edition of the European Art Cinema Day and support the important role cinemas play in our society," said Petzold.
Olimpia Pont, former director of sales at Coproduction Office, who is heading up the project on behalf of the CICAE, added: "European Art Cinema Day is a beautiful opportunity to innovate and bring new momentum to European cinema, as we work closely together with our many partners worldwide. The significant growth of the event in such a short time clearly demonstrates that European film and the idea of the cinema experience are alive and very vibrant, with great potential for dynamic new forms of audience development to evolve."
The CICAE, which gathers ten national arthouse cinema associations including France's AFCAE, Germany's AG Kino, and Italy's FICE, is at the Venice Film Festival this week where it oversees an international training program for professionals working in the arthouse exhibition industry, ACAM (Art Cinema = Action + Management).
European Art Cinema Day is supported by Creative Europe MEDIA, Europa Cinemas, the CNC, the FFA, the BKM (Bundesregierung für Kultur und Medien) and the Medienboard Berlin-Brandenburg. Partners on board for the 2018 edition include Eurimages, the LUX Prize, the European Film Academy, Unifrance, EAVE and Titrafilm