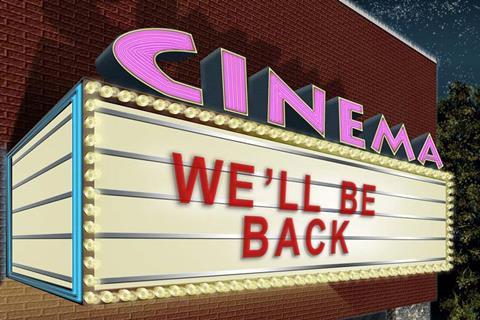 Cinemas across Europe are in "desperate need" of support from public funding during the Covid-19 crisis, according to the International Union of Cinemas (UNIC).
The cinema trade body has renewed its call to national governments, the European Commission and European Parliament to allocate further financial support to the sector as spikes in coronavirus cases have led to several countries closing their theatres.
Cinemas in France and Germany recently closed as lockdown measures were re-introduced and theatres in England will begin a month-long closure from Thursday.
"This is undeniably the most challenging period faced by European cinemas in their long history," said UNIC in a statement. "The coronavirus pandemic has dealt the sector a devastating financial blow, one from which the industry will undoubtedly take a long time to recover."
It pointed to the lack of major studio releases and the need to quickly respond to government recommendations as the cause of "massive uncertainty", which could "risk causing irreparable damage".
UNIC also highlighted that European box office reached €8.8bn in 2019 and cinemas employed tens of thousands of people across the continent. It also cited evidence that not a single outbreak of Covid-19 anywhere around the world has been traced to a cinema and audiences have returned in strong numbers when new films have been released.
"We call on governments across Europe to recognise the unique social, cultural and economic value of the European cinema industry, and to provide the funding support it so desperately needs to survive this unprecedented period," it stated.
Looking ahead, UNIC pleaded for cinemas to be included in national recovery plans. "Should adequate and swift support not be provided, the potential consequences in both a cultural and social sense would be nothing short of catastrophic," the trade body warned.
UNIC represents the interests of cinema trade associations and operators covering 38 countries in Europe and neighbouring regions.