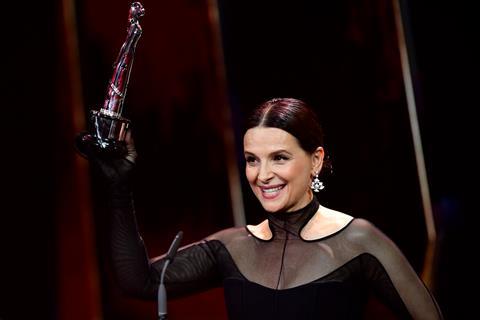 The European Film Awards has cancelled the planned physical event in Reykjavik, Iceland for its 33rd edition, and switched to a virtual ceremony streamed from Berlin.
The event was due to take place at the Harpa Reykjavik Concert Hall on December 12. However, the European Film Academy (EFA) – which hosts the awards through in-house company EFA Productions – has made the switch because of "the deteriorating situation due to the Covid-19 pandemic in an increasing number of European countries and in Iceland."
The awards will now take place as a virtual ceremony without an audience, broadcast from the EFA's hub in Berlin. It will keep the same date of Saturday, December 12.
All physical events related to the European Film Awards Weekend have been cancelled, with the EFA working on an EFA Week programme of online events, which will include the annual General Assembly.
Nominations for the awards will also be announced online via a livestream on Tuesday, November 10.
The decision was made "with deep regret but in full and mutual agreement" between the EFA, mayor of Reykjavik, and the Icelandic minister of education, science and culture.
As per the organisation's schedule of hosting the ceremony in Berlin every other year, the 2021 awards will take place in the German city, with the 2022 edition then held in the Icelandic capital.
"The decision was not easy but it was made with responsibility and out of care for our guests," said Mike Downey, EFA chairman. "No one is more disappointed than our Icelandic friends and we, at EFA, that we will not be able to come together in Reykjavik this year. A lot of creativity, passion and energy was put from all sides into the EFA Weekend, and we have become one great team.
"The good news is, however, that all of this can be maintained and that our inspiring co-operation will continue with the aim to create an even more exciting celebration of European cinema in Iceland in December 2022, when the world will hopefully have defeated COVID-19.
"And meanwhile the EFA forest in Heiðmörk, which we planted this July with the Reykjavik Forest Association and the help of our friends from the Icelandic film community, will continue to grow. The 3,750 trees will now thrive in even less polluted air and wait for us to come back in two years."