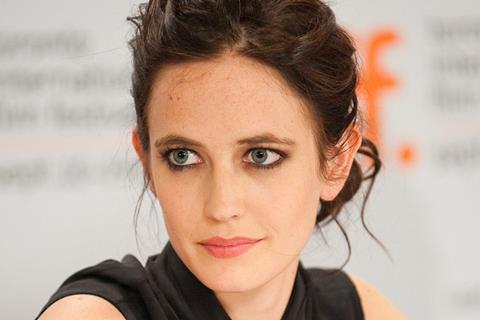 Eva Green will reunite with her Casino Royale director Martin Campbell on Millennium Media's action film and TIFF sales title Dirty Angels.
Campbell co-wrote the screenplay with Alissa Silverman. The story takes place against the backdrop of the US withdrawl from Afghanistan in 2021 and follows a group of female soldiers posing as medical relief who are dispatched to rescue kidnapped teenagers caught between ISIS and the Taliban.
"It's great to be working with Millennium Media and producer Moshe Diamant for the third time," said Campbell. "I'm thrilled I'll be working with Eva once more. Her performance in Casino Royale was outstanding, and she will bring the same dedication and talent to Dirty Angels."
"We are excited to bring Eva aboard Dirty Angels and are thrilled to work with Martin Campbell on the project," said Millennium Media co-president Jonathan Yunger. "Eva is a very versatile actress and we can't wait to watch her and Martin pair up to bring this gripping story to life."
Green added: "For a long time, I've wanted to sink my teeth into a pure action role. I'm really excited to get to work with Martin again on a film like this. Martin and the team have developed a script with great action sequences, compelling characters and a cracking storyline."
Besides Casino Royale in which she starred opposite Daniel Craig as James Bond's love interest Vesper Lynd, Green's credits include TV series Penny Dreadful, Sin City: A Dame To Kill For, Miss Peregrine's Home For Peculiar Children, and Dark Shadows. Upcoming titles are titles include Apple TV+'s Nocebo and Pathe's The Three Musketeers.
Campbell also directed The Mask Of Zorro, Millennium Media's The Protégé, and Edge Of Darkness.
Millennium Media, the studio behind independently financed franchises like The Expendables, Has Fallen and Hitman's Bodyguard, recently cast Matilda Lutz in the lead of Red Sonja.