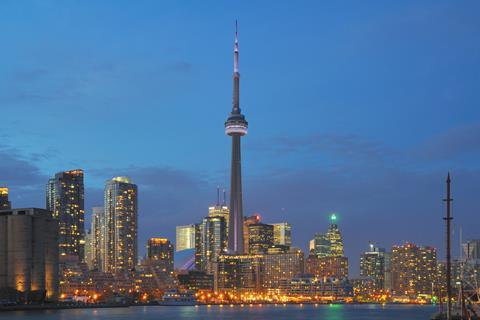 Six women and six men have been unveiled as the 12 Canadian participants in this year's TIFF Writers' Studio as TIFF continues its commitment to gender parity across its talent development programmes.
The women will be supported in part by the organisation's Share Her Journey campaign to champion women in front of and behind the camera.
The 2018–19 TIFF Writers' Studio participants are: Danilo Baracho, Yung Chang, Martin Edralin, Sarah Goodman, Carinne Leduc, Jennifer Liao, Frieda Luk, Kaveh Nabatian, Celeste Parr, Kazik Radwanski, Lina Rodriguez, and Jorge Thielen-Armand.
TIFF Writers' Studio will run on a monthly basis from June 15 through January 2019 at TIFF Bell Lightbox. Sessions with industry mentors will focus on script development, pitching, and creating memorable characters.
Participants will receive an industry pass for the Toronto International Film Festival in September and for the Canada's Top Ten Film Festival in January.
"We're delighted to welcome this exceptionally talented group to TIFF Writers' Studio," TIFF industry director Kathleen Drumm said. "Now in its sixth cycle, the programme has proved successful in preparing Canada's best and brightest talent for the global film industry. Candidates will be inspired to take their careers to the next level by developing their creative processes in a series of candid sessions with distinguished local and international writing mentors."
The initiative launched in 2012 to support mid-career writers. TIFF Studio alumni include Pat Mills, whose Don't Talk to Irene was picked up for distribution in the US by Gravitas Ventures; Molly McGlynn, who won the Panavision Spirit Award for independent cinema at the Santa Barbara International Film Festival earlier this year for Mary Goes Round; San Diego Asian Film Festival award winner Joyce Wong (Wexford Plaza); and Ashley McKenzie, a Toronto Film Critics Association Awards Best Canadian Film winner with Werewolf in 2016.
TIFF Writers' Studio is produced by TIFF International Programmer Jane Schoettle and supported by Share Her Journey.