The ECA's annual conference takes place on Oct 19.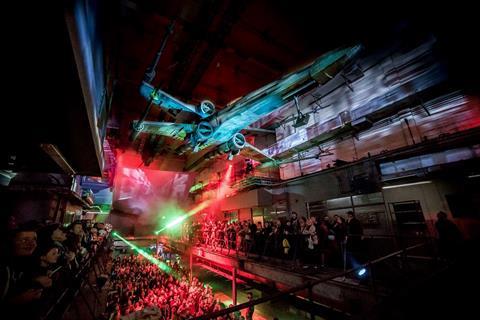 The annual Event Cinema Association (ECA) conference will this year highlight the topics of developing markets and Video On Demand (VOD), among other subjects, at London's Picturehouse Central on Oct 19, 2015.
During one of the breakout sessions, Mark Walukevich, SVP of international film at National Amusements, will host a talk about growing event cinema in developing markets. Walukevich oversees all aspects of booking for National Amusements' international markets.
Another breakout session will be hosted by Adam Rubins and Daniel Heale from London-based marketing and PR agency Way To Blue, who will talk about the relationship between social media and event cinema.
The last event of the day will be a talk titled 'Staying ahead of the game in a VOD world', which will be overseen by the ECA's Jonathan Ross. Panelists incldue Kymberli Frueh, Fathom Events; Scott Glosserman, Gathr; Mark Rupp, Specticast; James Smith, Inplayer; Philip Solomons, Screenlive.
Other sessions will tackle content delivery in a multi-format environment, outdoor cinema and growing the event cinema footprint, gaming in cinemas and projections for the future, hosted by David Hancock of IHS and Lucy Jones of Rentrak.