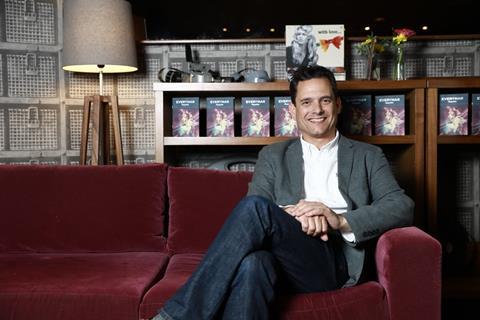 Crispin Lilly has resigned as group chief executive of the UK's Everyman Media Group after nearly six years at the boutique cinema chain "to pursue personal interests".
Lilly will step down from the company's board of directors with immediate effect but has agreed to remain at the business until the end of September to conduct a handover.
Leadership of the business, which operates 35 cinemas throughout the UK, will be handled by Everyman executive chairman Paul Wise until a new chief executive is hired.
The chain has reopened all its cinemas since the easing of lockdown restrictions in July after more than three months of closures. Covid-19 safety measures such as social distancing and face coverings are in place as the exhibition sector continues to work to attract audiences back to theatres, despite a lack of major studio releases.
Lilly said: "I believe I will leave Everyman in both a strong place to continue to weather the effects of Covid-19 and well-placed to secure significant growth opportunities in the future."
Wise highlighted that Lilly had overseen growth of the business from 10 venues to 35, establishing a national footprint. "He leaves the business well placed and with a strong leadership team capable of continuing the recovery and restoring the business back to growth," added Wise.
Lilly joined Everyman in 2014 from Cineworld, where he was vice president of business affairs for more than six years. He has spent nearly 30 years in the exhibition business and previously held roles at Virgin Cinemas and UGC Cinemas.