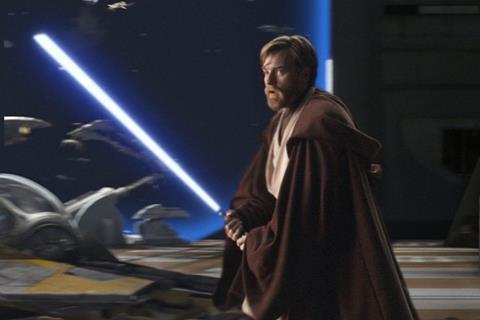 Ewan McGregor is in talks to reprise his role as Star Wars universe favourite Obi-Wan Kenobi for a Disney+ series based on the character, according to reports on Thursday night.
McGregor played the Jedi master in the middle three films of the trilogies – The Phantom Menace in 1999, Attack Of The Clones in 2002, and Revenge Of The Sith in 2005 – after acting legend Alec Guinness first played Kenobi in 1977's Star Wars.
The series would be the third episodic spin-off from the Star Wars universe headed to Disney+, after The Mandalorian, which will focus on bounty hunters, and an unnamed storyline designed as a prequel to the stand-alone film, Rogue One.
The adventures of Kenobi offer fertile storytelling ground. The Jedi master portrayed by Guinness in the first trilogy was a sage who mentored Luke Skywalker, and in younger life was a friend of Anakin Skywalker before the latter was seduced by the dark side of the Force and became Darth Vader.
Disney+ launches in the US on Nov. 12. Star Wars: The Rise Of Skywalker opens on Dec. 20 and will round out the three trilogies spanning the 42-year franchise.