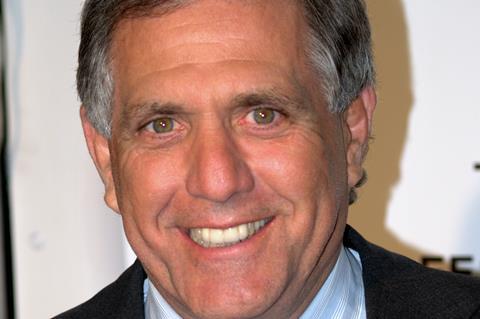 A fresh allegation of sexual assault against former CBS Corporation chairman, president and CEO Les Moonves has surfaced in a New York Times article published on Wednesday (November 28)
The article says that in an interview, actress Bobbie Phillips described a 1995 meeting with Moonves, then president of Warner Bros Television, in which Moonves exposed himself and forced her to perform oral sex on him.
In a statement to the Times, Moonves said: "I strongly believe that the sexual encounter with Ms Phillips more than 20 years ago was consensual."
The extensive piece also reports on subsequent exchanges between Moonves and Hollywood talent manager Marv Dauer, who introduced Phillips to Moonves. At one point earlier this year, when he was anticipating reports of sexual conduct allegations against him, Moonves reportedly told Dauer: "I think I'll be OK. But if Bobbie talks I'm done."
The allegation, and whether Moonves was honest about the incident with CBS investigators, could affect the disgraced executive's ability to collect a $120m severance payment from CBS.
According to the Times, failure to fully cooperate with investigators would mean Moonves was fired for 'cause' and that CBS does not have to make the severance payment. CBS declined comment on the Times piece.
CBS announced in September that Moonves was leaving the company after the publication of two articles by journalist Ronan Farrow in The New Yorker magazine, the second of which contained allegations about Moonves by six women. Farrow's pieces did not mention Phillips, who according to the Times has appeared in features including Showgirls and TV series including The Watcher.