Writer-director of Ex Machina and upcoming Annihilation to develop and produce television projects.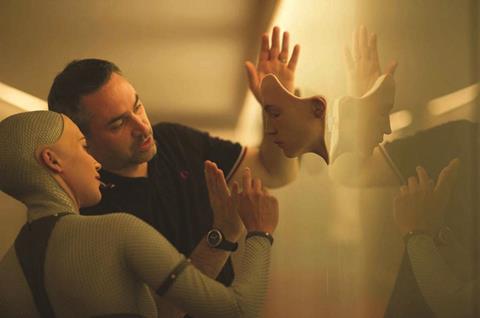 FX Productions (FXP) has signed Alex Garland to an exclusive overall television production deal.
Under his overall production deal Garland will develop, write and produce television projects exclusively for FXP.
Garland was nominated in 2016 for an Academy Award for best original screenplay for Ex Machina, whichstarredOscarIsaac and Alicia Vikander.
He won the DGA Award for Outstanding Directorial Achievement of a First-Time Feature Film Director for Ex Machina, and received three BAFTA Award nominations including Best British Film.
Garland has worked in film, books and video games since the publication of his first novel, The Beach.His screenplay credits include 28 Days Later, Sunshine, Never Let Me Go, Dredd, and the upcoming Annihilation.
"Alex's gifts as a writer have long been apparent, and he made a huge impression with his directorial debut Ex Machina. We are thrilled that he is bringing his talents as a writer and director to television through FX Productions," Eric Schrier, president of original programming at FX Networks and FX Productions, said. "We have enormous respect for his uncompromising creative vision and we look forward to supporting his original and bold ideas."
Garland is represented by WME and Carlos Goodman.