Cast of the action sequel will arrive on the Croisette in a pair of Soviet-era tanks.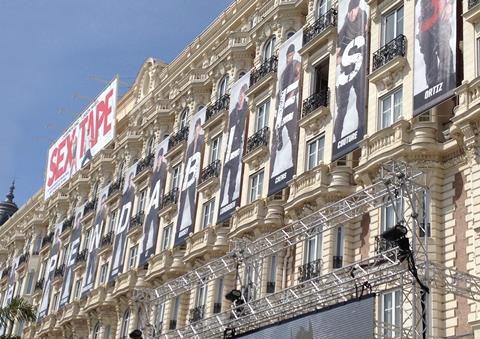 The cast of The Expendables 3 will cruise down the Croisette in a pair of Soviet-era tanks on Sunday in what should be the most eye-catching stunt of the festival.
The testosterone-fuelled roll-call features Sylvester Stallone, Jason Statham, Arnold Schwarzenegger, Mel Gibson, Harrison Ford, Dolph Lundgren and Antonio Banderas.
Rounding out the crack celebrity platoon are Wesley Snipes, Antonio Banderas, Kellan Lutz, Victor Ortiz, Glen Powell, Kelsay Grammer, Randy Couture and Ronda Rousey.
Two qualified drivers will steer the decommissioned BTR60 eight-wheel armoured personnel carriers from the East end of the strip to a 10.45am press conference at the Carlton.
Only Jet Li and Terry Crews will be unable to join the promotional event for the action sequel due to prior commitments.
Naturally the $2m operation of getting everyone into Cannes, booking rooms at the Hotel du Cap and renting tanks from a UK company was planned with military precision.
"The first idea was a zipline from the top of the Carlton to the beach," said Millennium Films president Mark Gill. "Then we called the insurance company. We considered helicopters and settled on tanks."
The Expendables 3 will open in August in the US through Lionsgate. Nu Image handles international sales.