EXCLUSIVE: Film that premieres in competition at Abu Dhabi stars Egyptian actor Amr Waked as a gangster who challenges a child organ trafficker.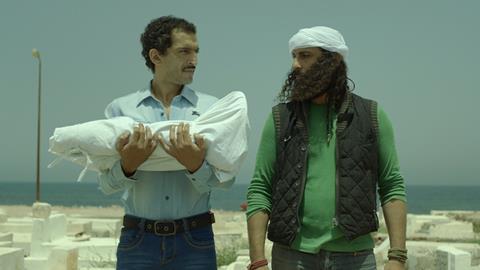 Pan-Arab distributor Falcon Films has acquired Middle East and North Africa rights to Egyptian director Ibrahim El-Batout's El Ott ahead of its premiere in competition at the Abu Dhabi Film Festival (ADFF) next week.
The picture, previously titled The Cat in English, stars Egyptian actor Amr Waked as a gangster who goes up against a notorious mobster who is kidnapping street children to harvest their organs.
"His mission is to bring down him and his gang," Waked told ScreenDaily.
The actor also produced the film alongside fellow actor and producer Sahah Al Hanafy through their Cairo-based Zad Communication.
It is the second collaboration between Waked, Al Hanafy and El-Batout after Winter of Discontent, capturing the events leading up to the Egyptian revolution in 2010, which was Egypt's foreign language Oscar submission this year.
Waked and Al Hanafy brokered the deal with Falcon CEO and owner Sobhi Sannan.
"We already worked with them on Winter of Discontent. They taken it for the whole region. They have good distribution arms across the region so they make good partners," said Waked.
Waked, and Zad's European representative Daniel Ziskind, are also working on a securing a sales agent for the rest of the world. Ziskind will hold a screening for French sales agents in Paris in November and is also is hoping to secure a Berlin slot for the film next year.
The film, which was supported by ADFF's SANAD development and post-production fund, was shot over the summer of 2013 in Egypt amid the mass protests leading up to the deposing of President Mohamed Morsi.