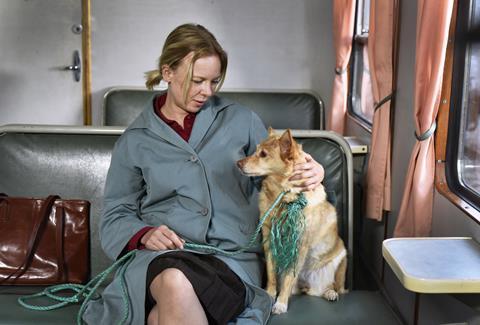 Aki Kaurismaki's Fallen Leaves has snatched the top spot on the Cannes jury grid with an average score of 3.2.
The tragicomedy scored four fours (excellent) from Meduza's Anton Dolin; Postif's Michel Ciment; Time Magazine's Stephanie Zacharek; and Roberebert.com's Ben Kenigsberg. Kaurismäki's film received a further six threes (good) and two twos (average).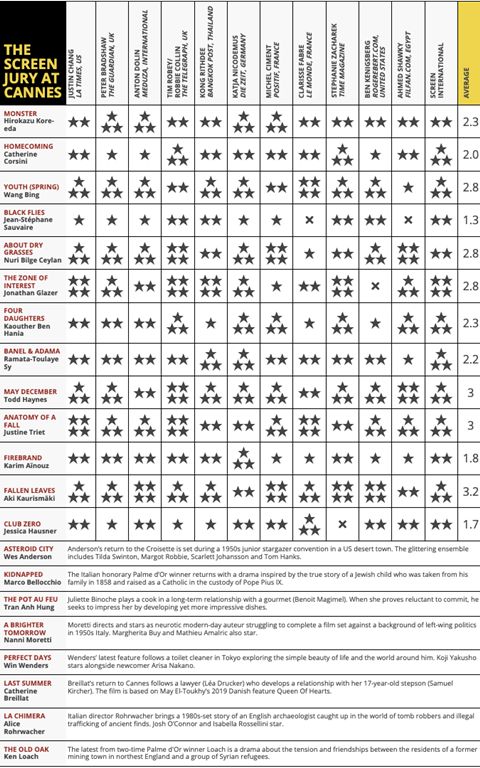 Click on the jury grid above for the most up-to-date version.
Hailing from Finland, Fallen Leaves centres around a shop assistant and alcoholic sandblaster who met one night in Helsinki.
Landing with more mixed results was Jessica Hausner's Club Zero, which scored an average of 1.7 from critics.
The psychological drama from the Austrian filmmaker received one zero (bad) from Zacharek and three ones (poor) from The Guardian's Peter Bradshaw; The Telegraph's Robbie Collin; and Bangkok Post's Kong Rithdee. It received seven twos, while Le Monde's Clarisse Fabre gave it a three.
Hauser's second English-language feature is set in a girls boarding school where the "conscious eating" classes turn sinister.
Arriving on the jury grid next is Wes Anderson's Asteroid City and Marco Bellocchio's Kidnapped.
For the first time this year, the jury grid is updating live on screendaily.com, in addition to being printed in our Cannes dailies.