Eddie Redmayne-starring Harry Potter spin-off beat competition from Amy Adams-starring Arrival.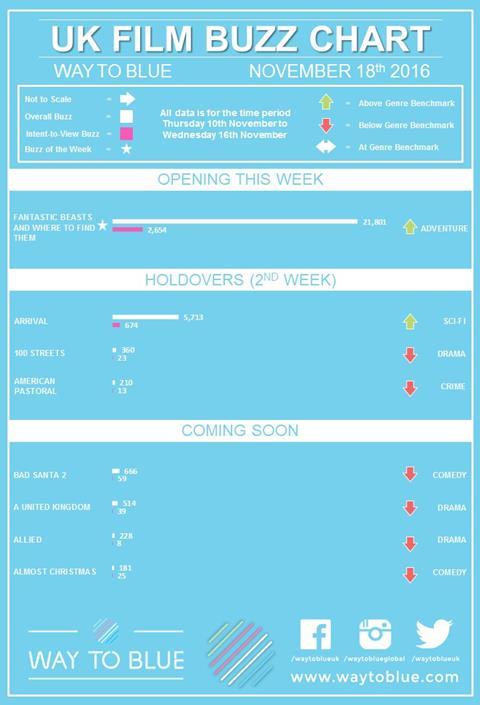 Harry Potter spin-off Fantastic Beasts And Where To Find Them topped this week's social media buzz chart, according to marketing firm Way To Blue.
Starring Eddie Redmayne, Katherine Waterston and Colin Farrell, the film, which opens tomorrow (November 18) in the UK, amassed more than 21,000 comments across social media, news, forums and blogs over the past week.
Of those commenters, 12% expressed an intent to view.
The week's second buzziest title was sci-fi drama Arrival, which rose to the top of the UK box office this week. The film amassed almost 6,000 comments, with 674 registering an intent to view.
No other titled this week recorded a significant number of comments, but social media buzz is steadily growing for Bad Santa 2 and A United Kingdom, both set to be released in the UK next week.
For an explanation of the Way to Blue chart and its methodology, which tracks 'overall buzz' and important 'intent to view' buzz, click here.