TrustNordisk has closed numerous territories on the new fantasy-adventure film The Shamer's Daughter.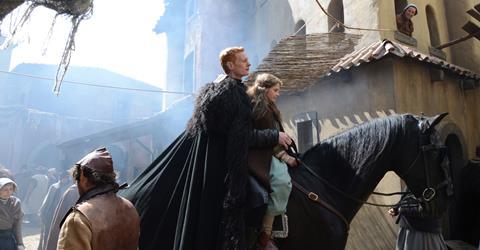 The film has now been sold to Germany, Austria and Switzerland (Polyband Medien GmbH), France (AB Groupe), China (HGC Entertainment), Turkey/Cyprus (Ozen Film), Latin America (California Filmes) and Bulgaria (Pro Films OOD).
Previous announced deals include Middle East (Gulf Film), Russia/CIS, (Daro Film Distribution), Estonia (EstinFilm), Former Yugoslavia (Cinemania Group), Thailand (Sahamongkolfilm International Co. Ltd.), Malaysia, Brunei and Vietnam (Rain Film).
Based on the book by Lene Kaaberbøl, whose books have been published in more than 25 countries, The Shamer's Daughter tells a story of greed and betrayal set in a fantastical world of dragons and supernatural powers.
The film opened in Denmark on March 26, where it has so fare recorded 160,000 admissions.
The Scandinavian cast is led by Peter Plaugborg (The Keeper of Lost Causes), Jakob Oftebro (Kon-Tiki), Søren Malling (A Hijacking), Maria Bonnevie (A Second Chance), Stina Ekblad and Allan Hyde (True Blood).
The Shamer's Daughter is directed by Kenneth Kainz (Pure Hearts) with screenplay by Oscar-winner Anders Thomas Jensen (In a Better World).
Producers are Nina Lyng and Eva Juel Hammerich from Nepenthe Film in co-production with Nordisk Film Distribution, Storm Films, Filmlance, True North, Sirena Film with support from The Danish Film Institute, Nordisk Film & TV Fond, NFI, EURIMAGES, Czech Republic State Cinematography Fund and Denmark's Radio in co-operation with EU Media Programme.
TrustNordisk handles international sales.