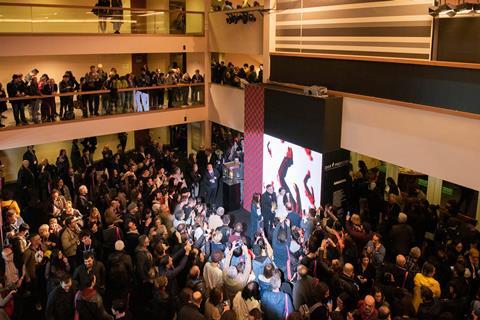 Far East Film Festival, the Asian cinema event based in Udine in northern Italy, has postponed its 2020 edition until June this year due to the spread of coronavirus in the region.
The festival will now take place from June 26 to July 4. It had been scheduled for April 24 to May 2.
Focus Asia, the festival's Industry Days section, will move to June 29 to July 1, while the twelfth edition of the Asia-Europe co-production workshop Ties That Bind has been confirmed for June 28 to July 2, including its new section Far East In Progress.
"Public health is our most precious asset, and the situation demands that we make responsible choices," said Sabrina Baracetti and Thomas Bertacche, festival founders.
"We're glad to have received the full support of the institutions and of the Teatro Nuovo, the FEFF's historical headquarters. We can only underline the climate of profound solidarity between the various organizational bodies: a collaboration has already been organised with Trieste for the ShorTS International Film Festival, which will take place on the same dates."
The festival has also confirmed tributes to Filipino actor and director Eddie Garcia, and to the cinema of Japanese director and composer sibling pair Hirobumi and Yuji Watanabe.
At the time of writing Italy has 528 confirmed cases of coronavirus, the most of any country outside China and South Korea. There have been 14 deaths from the virus in the country to date.