Action sequel races to the top of the charts ahead of Cinderella.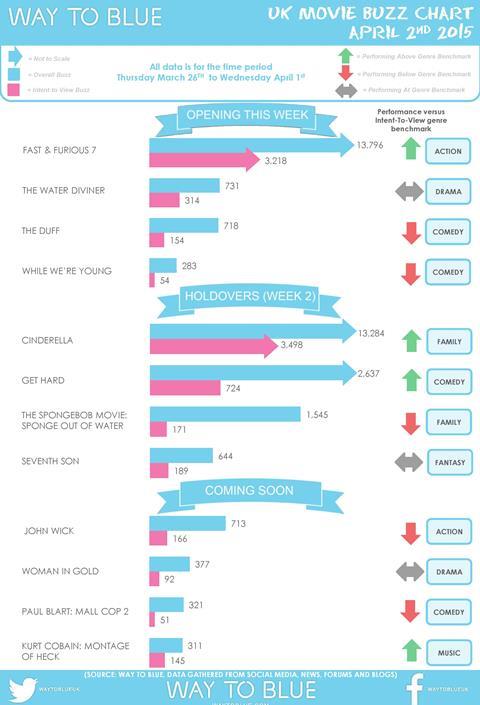 Fast & Furious 7 has topped the social buzz chart ahead of its release in the UK this weekend, according to Way To Blue.
The action sequel generated nearly 13,800 comments across social media, news, forums and blogs from March 26 to April 1. Of those, around 23% expressed intent to view, meaning they would look to convert comments into tickets.
After a week on release, Disney's live-action Cinderella continued to prove popular with close to 13,300 comments, with a solid 26% looking to see the film and boost its already big box office takings.
Coming in third was Kevin Hart-Will Ferrell comedy Get Hard with more than 2,600 comments (27.5% itv).