Winning films will now be put forward for selection for the BAFTAs and Oscars.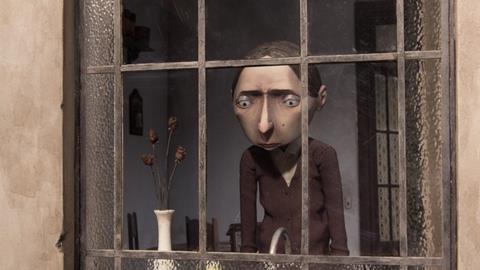 The 20th Encounters Short Film and Animation Festival (Sept 16-21) has announced its award winners with Argentinian director Santiago 'Bou' Grasso winning the Animated Grand Prix for Padre (Father) and US filmmaker Jennifer Reeder winning the Brief Grand Prix for A Million Miles Away.
The awards showcased both established and emerging talent, with the jury watching 219 short films in three days to determine the winning selection in 13 categories.
The jury presented the Animation Grand Prix to Padre and commented: "A powerful and poignant film which channels the spirit of Argentina's missing to the world's consciousness through subtle and haunting performance."
Reeder was praised for her "imaginative and multi-layered approach to the film form, achieving depth and authenticity in both script and performance".
The animation jury also gave a special mention to Chris Landreth for his short film Subconscious Password, which it said "succeeds using a fascinating and original visual language in a story full of humour and sophistication to perfectly deliver the subconscious experience."
The European Film Academy Nomination was awarded to The Chicken, directed by Una Gumjak, "a moving, brilliantly executed film, featuring a great performance from a child actor and a reminder of the toll that war takes on ordinary people struggling to survive".
Through the Hawthorn was nominated for the Cartoon d'Or for "its sensitive and intelligent presentation of a family dealing with mental illness presented through a mesmerising triptych".
BAFTA-award winning British director Mickey Please won the Channel 4 Best of British Animation Award for Marilyn Myller, "a flawless stop motion animation which plunges the audience into the depths of artistic self-depreciation".
Another BAFTA award winner, Gaëlle Denis, won the Channel 4 Best of British Short Film Award with Crocodile, "a characteristically British film in its unexpected changes of tone and the juxtaposition of humour and tragedy".
ENCOUNTERS WINNERS 2014
Encounters Animated Grand Prix
Padre/Father by Santiago 'Bou' Grasso (Argentina)
Grand Prix Special Mention
Subconscious Password by Chris Landreth (Canada)
Encounters Brief Grand Prix
A Million Miles Away by Jennifer Reeder (US)
British Council 20:20 Hitchcock Award
Man in my life by Darya Belkina (Kazakhstan)
Channel 4 Best of British Animation Award
Marilyn Miller by Mikey Please (UK)
Channel 4 Best of British Short Film Award
Crocodile by Gaëlle Denis (UK)
European Film Academy Nomination
The Chicken by Una Gunjak (Germany/Croatia)
Cartoon D'Or Nomination
Through the Hawthorn by Anna Benner, Gemma Burditt and Pia Borg (UK)
UWE European New Talent Animation Award
The Dewberry Empire by Christian Schlaeffer (UK)
UWE European New Talent Short Film Award
Patterns by Miklos Keleti (Belgium)
Children's Award
The Planets by Andy Martin (UK)
Encounter's Audience Award
Drive Home by Jess Cope (UK)
Music Video Award
All the Same (tout les memes) by Henry Scholfield (Belgium)
Documentary Award
Notes on Blindness by Peter Middleton and James Spinney (UK)
2014 DepicT! Awards
DepicT!'14 Award: Carpark by Ant Blades, (UK)
DepicT! RPS Cinematography Award: The Peace of Wild Things by Adam DJ Laity, (UK)
DepicT!'14 Random Acts Special Mention: The Collector by Stas Santimov (Ukraine)
DepicT!'14 British Special Mention: Nati by Daniel Chisholm (UK)
DepicT!'14 Shooting People Audience Award: Nati by Daniel Chisholm (UK)