Teen tear-jerker dominates online film chatter on social media.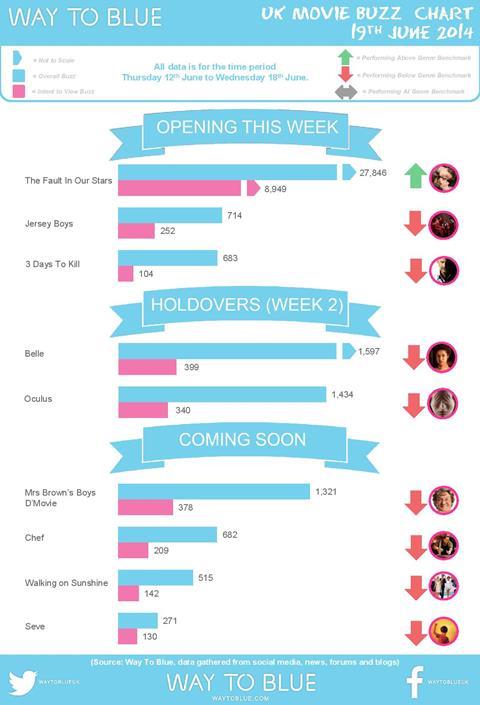 Josh Boone's The Fault in Our Stars tops this week's online buzz charts in the UK.
The film, starring Shailene Woodley and Ansel Elgort as teens who fall in love at a cancer support group, generated 27,846 comments from June 12-18. Of those, nearly 9,000 expressed an intent to view.
It was leagues ahead of the second most buzzed about film, Belle, which generated nearly 1,600 comments going into its second week of release.
Of the films coming soon, Mrs Brown's Boys D'Movie generated the most comments with more than 1,300.