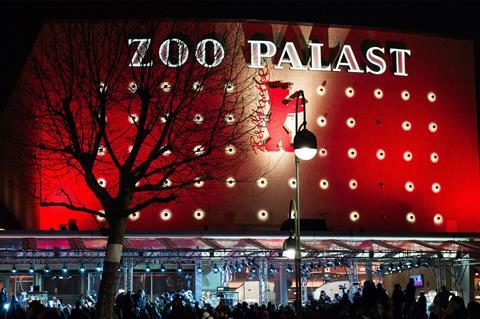 Berlin's Zoo Palast cinema is to become the subject of a feature documentary to be released next year as part of the celebrations for the cinema's 100th anniversary.
Speaking exclusively to Screen Daily, Düsseldorf-based Frank Henschke of Vistamar Filmproduktion, the German co-producer of the Oscar-nominated Mustang, said that he is teaming up with Joël Farges' French production outfit Kolam Productions and broadcaster Ciné + for the portrait which will be directed by the German-born, Paris-based author Bertina Henrichs.
The film will chart political and cultural developments in Germany from the Zoo Palast's point of view, stretching from the golden age of German cinema in the 1920s through the propaganda-fuelled years under the Third Reich to the rebuilding of a nation and the beginnings of the Berlin Film Festival in the 1950s to the present day.
Paris/LA-based Prime Entertainment Group will be handling international sales for the documentary which is part of Kolam Productions' Mythical Cinemas collection.
The Zoo Palast was the Berlinale's main venue for the presentation of the Competition films as well the opening and closing ceremonies from 1957 to 1999 before the festival's move to Potsdamer Platz in 2000.
And this year saw the cinema serving as the home for the European Film Market's 'Drama Series Days' which ran until today (February 21) with all of the conferences and screenings of series brought together for the first time under one roof.
Although not confirmed at this stage, it would be fitting for this documentary to have its world premiere at next year's Berlinale which will be festival director Dieter Kosslick's last one at the helm - especially since he penned a foreword to "the Berlinale's most splendid friend" for photographer Christine Kisorsy's 2010 book Kino-Magie Zoo Palast Berlin, which also included a history of the cinema by the late German film critic Michael Althen.