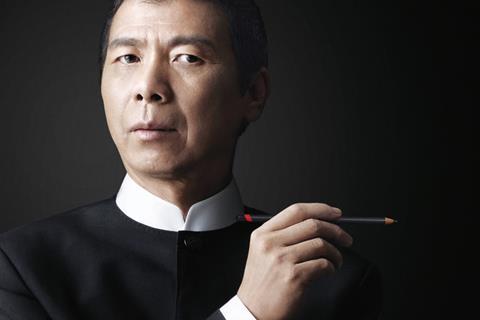 Chinese director Feng Xiaogang has reassembled the cast of his 2003 hit comedy Cell Phone for its sequel, Cell Phone 2, which started shooting this week in Beijing.
Ge You and Fan Bingbing again head the cast of the film, which also includes Zhang Guoli, Xu Fan and Fan Wei. The script is written by Feng's long-time collaborator Liu Zhenyun, who also wrote the original Cell Phone and Feng's I Am Not Madame Bovary and Back To 1942.
Set before the era of the smartphone, the original film told the story of a media executive whose extra-marital affair is revealed by his mobile phone. In a statement released to Chinese press, Feng said he wanted to take a comedic look at how mobile phones now more closely infiltrate people's lives.
"Science and technology are advancing with each passing day, but the weakness of human nature remains unchanged," said Feng. "Fifteen years have passed – old friends are reunited and old friendships are renewed."
Zhejiang Dongyang Mayla Media, Feng's own production company, is producing the film with Huayi Brothers Pictures. Huayi Brothers will also handle part of the international sales on the film, although exact territories have yet to be decided.
Feng's last film, period drama Youth, was a huge hit in China grossing around $240m. He has a role as an actor in Jia Zhangke's Ash Is Purest White, which premiered in competition at Cannes last night (May 11).