Erotic romance beat James Bond, Star Wars and Avengers to the top slot.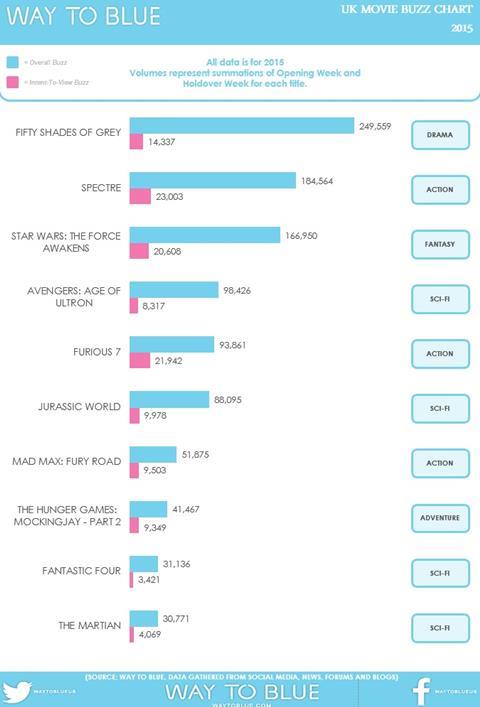 Star Wars: The Force Awakens may be breaking all box office records but it was Fifty Shades Of Grey that generated the most buzz online in the UK when first released, according to analysis firm Way To Blue.
The adaptation of EL James' romantic bestseller, directed by Sam Taylor-Johnson, generated close to 250,000 comments across social media, news, forums and blogs across its opening week and holdover week when released in February.
In comparison, James Bond film Spectre managed to draw nearly 185,000 while Star Wars: The Force Awakens recorded nearly 167,000.
Behind them were sequels Avengers: Age of Ultron (98,426), Furious 7 (93,861), Jurassic World (88,095), Mad Max: Fury Road (51,875) and The Hunger Games: Mockingjay – Part 2 (41,467).