London-based industry figures to meet South American producers at new event.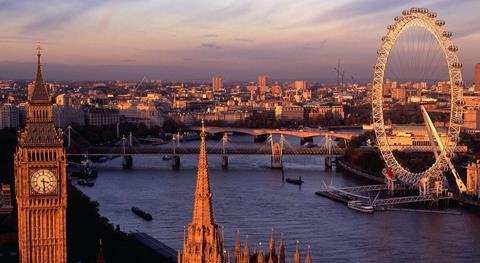 The South American film industry will come to London on September 24 for the first London-Rio+ Production Forum.
Presented by Film London and the Barbican, in association with the BFI and the Rio Film Commission, the forum will aim to provide opportunities for London businesses to forge global partnerships.
Selected London-based producers, distributors, sales companies and post-production executives will meet, network and make business connections with 10 film producers from Rio and other key production centres in Brazil.
London sales companies, distributors and producers looking to attend are being asked to register their interest by sending up to 200 words on how they would benefit from the opportunity to sara.bonakdar@filmlondon.org.uk by July 24.
The Forum will additionally offer Brazil's visiting producers information about the UK's Creative Sector Tax Reliefs, along with advice on making the most of London's crews, facilities, locations and technical expertise.
The event will also feature a case study exploring an Anglo-Brazilian co-production and will mark the beginning of a four-day Brazilian film showcase at the Barbican, which begins with a gala screening to which all attendees will be invited.
Adrian Wootton, CEO of Film London and the British Film Commission, said: "Given London's booming, world-class film industry and Brazil's status as a fast developing economic powerhouse it's only natural that we're looking to forge ever stronger business relationships between our two film industries.
"When you couple the clear business benefits with the creativity and vibrancy of our respective countries you're looking at an incredibly attractive prospect, and this is sure to be a must-attend event for London sales companies, distributors, producers and post-production executives keen to make inroads into Rio's film industry and, by extension, Latin America's biggest economy."